New York State's Governor Andrew Cuomo recently signed the NYS budget for fiscal year 2021 into law.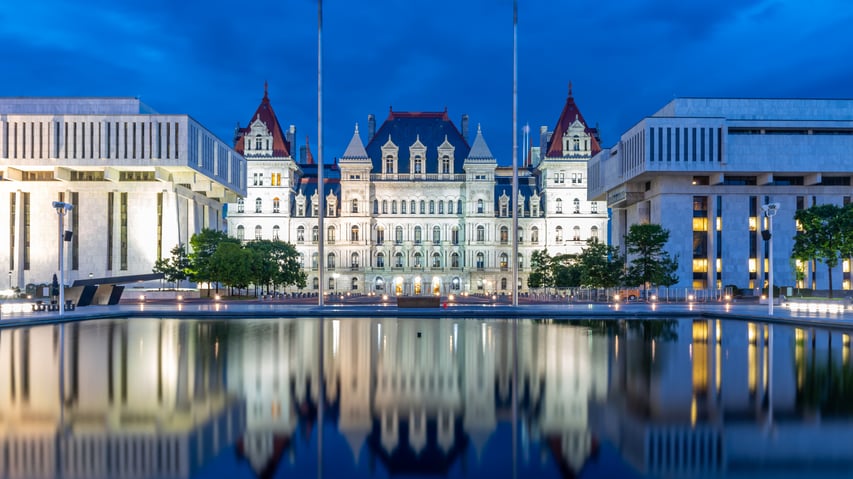 What does this new budget mean for productions in New York State and the New York State Film Production Tax Credit Program?
The program's sunset date is extended through 2025.

The tax credit rate for film production credits, for both production and postproduction only, decreased from 30% to 25%.
Qualified projects filming in the five boroughs of New York City and Westchester, Rockland, Nassau, or Suffolk counties will be required to have a minimum budget of $1 million dollars.
The minimum budget for projects shooting in the rest of the state increased to $250,000.
TV pilots are exempt from the budget minimums.
The minimum local spend increased to $1 million dollars.
The funding allocation for the tax credit, $420 million annually, will remain the same.
These changes will apply to initial film tax credit applications filed on or after April 1, 2020.
Additional New York State Film Production and Post-Production Tax Credit Program changes also took effect earlier this year. Tax credit certificates issued on or after January 1, 2020 to productions participating in the NY State Film Production and Post-Production Tax Credit Programs will be reduced by 0.25%. This reduced amount will fund the Empire State Entertainment Diversity Job Training Development Fund.
Navigating the film incentives landscape can be challenging, and if you don't follow the proper process you can lose them, but our team can help guide you to make the right incentive decisions and manage your data to maximize your production dollars.
For production incentive inquiries, please contact our Director of Accounting Services, Michele Miller.
---
This information in this communication is general in nature, and is not intended, nor should it be construed, as legal, accounting, tax or other professional advice rendered by GreenSlate, LLC. The reader should contact his or her attorney, CPA, or tax professional prior to taking any action based upon this information.