Production payroll company GreenSlate continues to expand to meet the needs of production clients with the addition of Brett Gantt as Senior Vice President, Head of Accountant Relations. Gantt will serve as a resource and advisor to support client productions across the entertainment industry.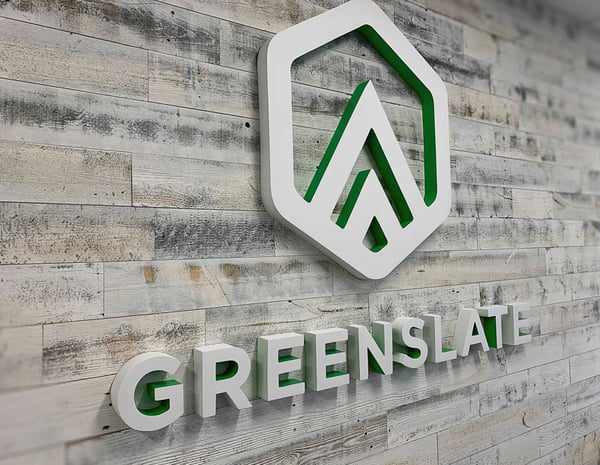 Gantt joins the team with over 20 years of production accounting experience with industry-leading content creators from studios to streamers, including Netflix, HBO (now Max), and ABC, and most recently independent powerhouse A24.
Gantt brings a wealth of knowledge to the team and an understanding about the nuances of the industry to collaborate with productions.
"As an enthusiastic champion for the best production accounting solution, I'm excited to serve as a liaison and resource for accountants, enabling them to simplify their workflows, increase productivity, and fully take advantage of GreenSlate's feature rich all-in-one solution," said Gantt. "There is a sea of change in progress in the industry from paper chaos to digital order, and I'm thrilled to be part of the team taking production accounting to a new level of efficiency."
Paul Cosentino, GreenSlate's Chief Sales Officer says, "Brett knows firsthand how powerful our flexible all-in-one solution is and how much more efficient production accounting teams are with automated processes and workflows. He's implemented them for his teams and now he'll be helping others do the same."
About GreenSlate
GreenSlate is a leading provider of technology and business solutions for media productions with the only all-in-one production payroll and accounting platform. GreenSlate has long been regarded as the independent filmmaker's choice. Today, they support some of the largest episodic budgets in production and serve some of the largest studios in the world.
GreenSlate offers a full range of software solutions and services for entertainment payroll, production accounting, film tax credit management, and ACA compliance and benefits along with their innovative all-in-one platform, which is evolving the entertainment industry's back-office. Clients benefit from greater efficiencies and better access to data from greenlight to delivery…all while minimizing their impact on the environment.
GreenSlate also offers a self-service Resume Uploader for accountants to indicate their availability and submit their latest resumes to be considered for GreenSlate client projects. Current accountant job openings are posted here.
One of the fastest-growing privately held companies in the U.S, GreenSlate continues to expand and has been named twice to the Inc. 5000 list of the fastest growing companies in America as well as to Inc.'s exclusive Best Workplaces list.
GreenSlate
+1 212-206-1099
email us here