Even with the big streamers greenlighting more unscripted shows, unscripted is tough business. Budgets are tight and many companies need to produce 8+ series just to stay in business. This can be a challenge, especially for the finance teams who often work across multiple shows simultaneously. And let's not forget the added complications COVID protocols bring to productions.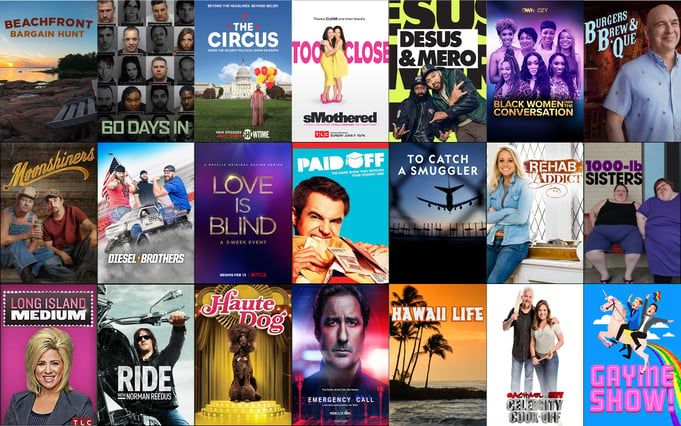 Now more than ever, production teams need remote, paperless, and contact-free digital solutions that are designed to support the way they work now.
Unscripted finance teams are realizing the legacy platforms they have relied on in the past are woefully inadequate when it comes to digital workflows. These older systems were bolted together through company acquisitions over the years and the resulting system is akin to trying to build a car with pieces from multiple manufacturers.
In the middle of production, the last thing a production accountant needs to be doing is exporting PDFs, emailing them, and scanning or attaching signatures. Too many companies are trying to piece together workarounds to manage various aspects of production with different software providers when they don't need to.
If you are using production accounting software for all of your projects and a different accounting system for your corporate needs, you are probably spending considerable time preparing consolidated financial data in a format that can be imported into your system.
What if you could just use one platform for all of your accounting, production and corporate finance needs? The good news is you can.
Unlike legacy platforms, the GreenSlate platform was designed and built with all the capabilities you need. It's the only all-in-one app designed to work the way productions work now and delivers true digital efficiency.
The GreenSlate platform is the best digital platform for unscripted production companies - you get all the industry standard payroll and accounting tools and more.
Report on individual shows or across shows from cost reports to financials. Reports are packed with numerous reporting options such as location codes, episode codes, free fields, etc., making it easy to get the consolidated reports you need.
Manage multiple shows without logging out and logging back in. Simply select the project you want to work on from a dropdown menu and you are in.
Use default or custom workflows. Multiple digital and conditional workflows and approval flows allow you to pick and choose what can and cannot be accessed by users.
Seamlessly work remotely with the Accounts Payable module. Approve payments and print checks with digital signatures directly through the app, without a trip to the office.
Create invoices for billing clients that are customizable with your company logo with the Accounts Receivable module.
Instantly access transaction details. All transaction details are easily accessible from accounting grids using drill down capabilities. View transactions in PDF form with all of the supporting documentation.
Allocate employee time across multiple shows. An employee working across several projects can submit one timecard and you can split the labor costs between projects.
Code your chart of accounts in whatever way suits you best. With the Chart of Accounts Mapper, seamlessly report to your network in their chart of accounts, while working in yours.
Compile, monitor, and evaluate data in one place. The Production Dashboard provides a top down view of your entire slate of projects. Review budgets, spend, overages, savings, and other production data as a whole or show to show.
Your production teams are working from anywhere and everywhere, even during the pandemic, and we have the tools to help you manage your workflows seamlessly, from wherever you are.
To learn more about our platform or set up a demo, contact sales@gslate.com. We're here to help.