31st Annual Producers Guild Awards - The Hollywood Palladium - Los Angeles, CA - January 18th, 2020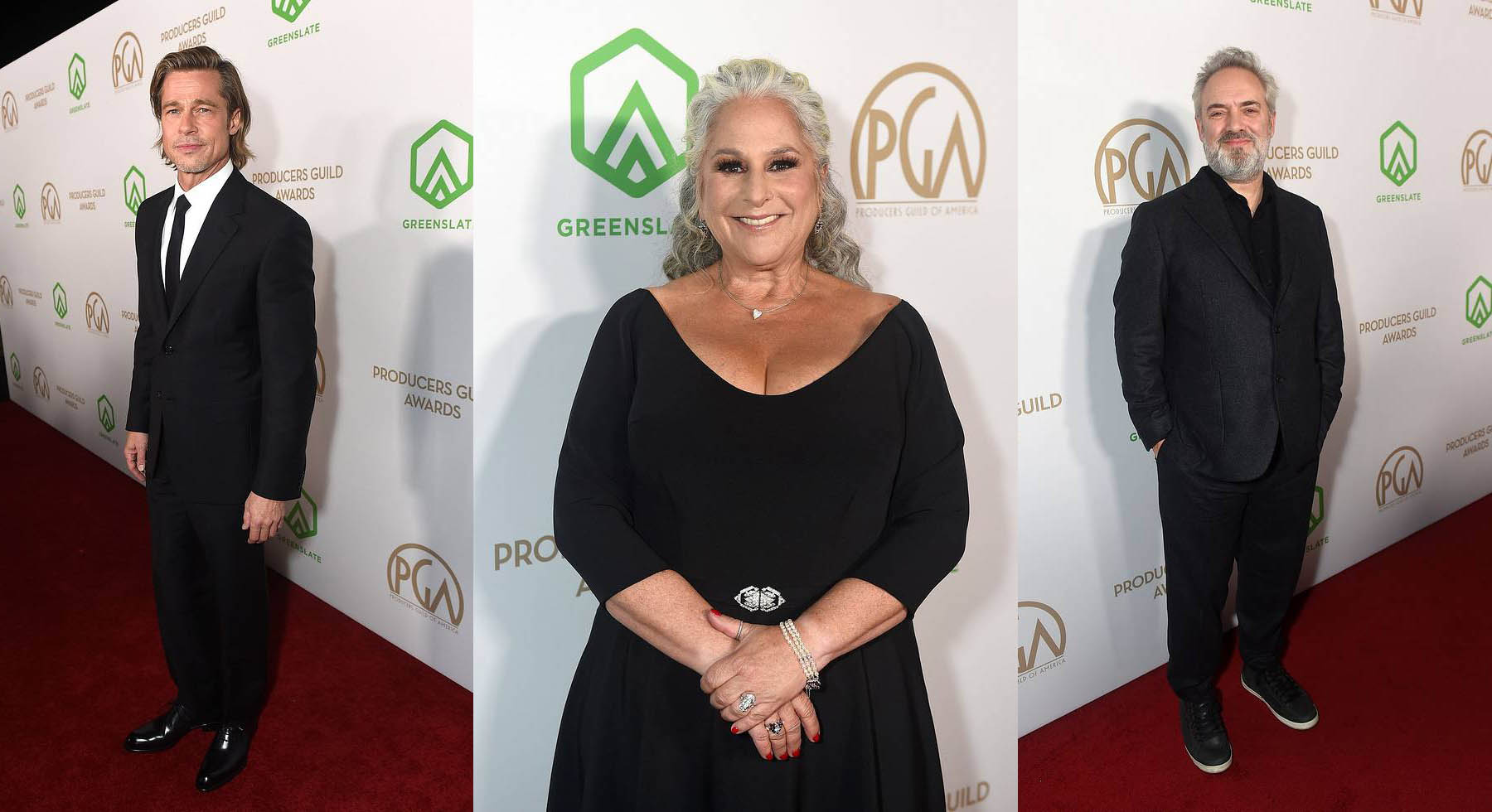 PGA Award winners Brad Pitt (left), Marta Kauffman (center), and Sam Mendes (right).
At the 31st annual Producers Guild Awards on Saturday night, the more than two-hour program saw trophies presented to industry leaders across both film and television.
Lionsgate's Bombshell received the Stanley Kramer Award, which castmember Margot Robbie presented to producers Jay Roach, Charles Randolph, and Charlize Theron. Bombshell's award was followed by Plan B's Brad Pitt, Dede Gardner, and Jeremy Kleiner, who received the David O. Selznick Achievement Award in Theatrical Motion Pictures.
TV veteran and Grace and Frankie and Friends creator Marta Kauffman called on her producing peers to make a promise that they would help thwart climate change by making their sets eco-friendly during her acceptance speech for the Norman Lear Achievement Award.
The Shape of Water, Hidden Figures, and The Help actress Octavia Spencer received a standing ovation while accepting the Visionary Award.
At the end of the night, Director/Producer Sam Mendes walked away with the top film prize for Universal's war drama 1917. The film won the Darryl F. Zanuck Award for Outstanding Producer of Theatrical Motion Picture for producers Mendes, Pippa Harris, Jayne‐Ann Tenggren, and Callum McDougall.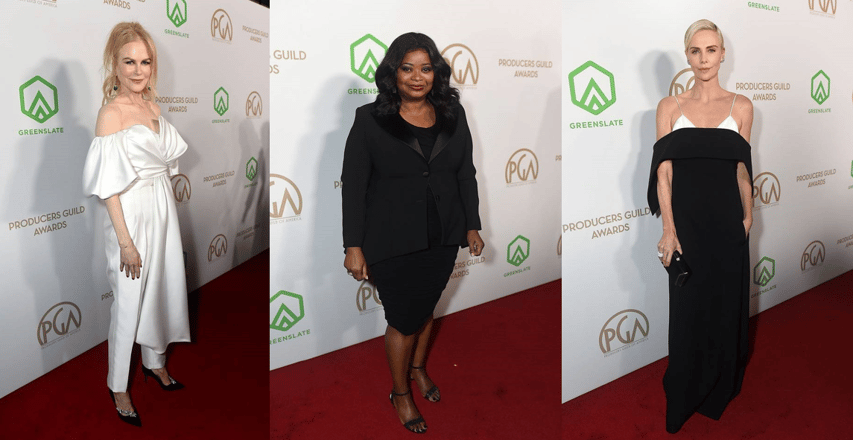 PGA Award winners and nominees Nicole Kidman (left), Octavia Spencer (center), and Charlize Theron (right).
See the full winners list for the 2020 Producers Guild Awards.
GreenSlate was proud to support this year's Producers Guild Awards and Producers Guild Awards cocktail reception, along with PGA Green.
Since its inception, PGA Green has worked to spread the message of workable methods for achieving sustainability and to develop a methodology within the entertainment industry to proactively green productions by providing workshops, educational seminars, and eco-themed screenings. Learn more about PGA Green.
The Producers Guild of America is a non-profit trade organization that represents, protects, and promotes the interests of all members of the producing team in film, television, and new media. For more information about the Producers Guild Awards and the Producers Guild of America, visit www.producersguild.org.