Getting your crew onboarded asap is essential and your team doesn't have time to waste. We get it. Here's the good news: We're here to help. With GreenSlate, any training the crew might need doesn't fall on the payroll accountants and start work and timecards are all in one app to streamline and expedite your onboarding processes. Use the tips below to help get your team up and running.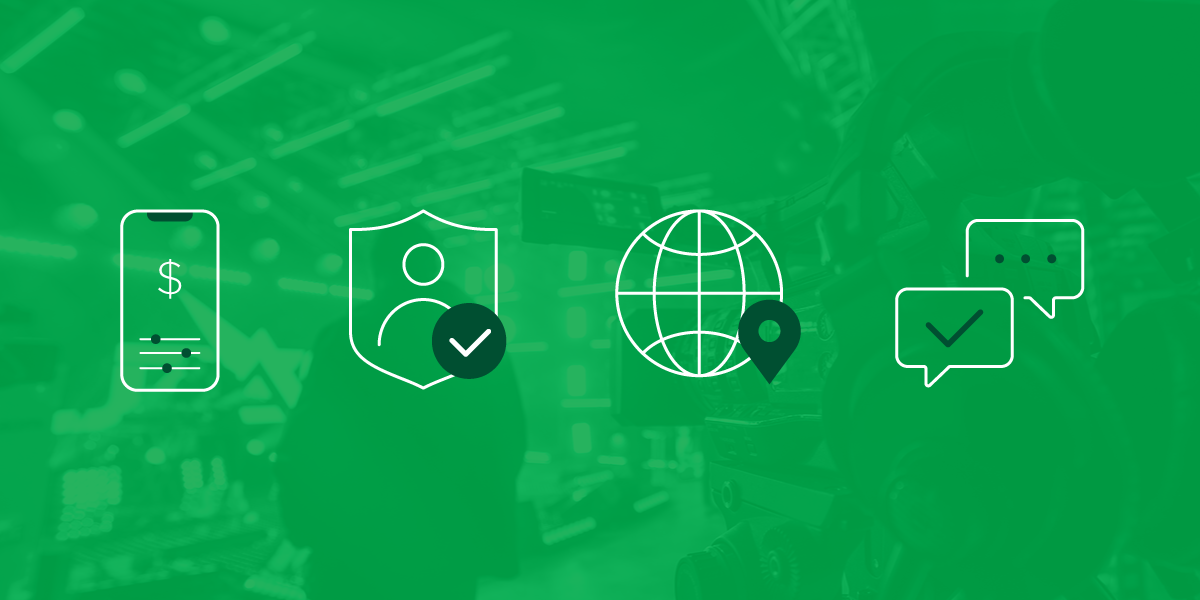 Communicate early.
Everything goes out the window once you're in production mode and on set.
Take advantage of prep days for department heads to complete and get familiar with the digital onboarding workflow and remind them to pay attention as they might need to answer other crew member's questions.
Send out deals early.
Digital start work remains active for 30 days without any activity so there is no need to wait until the last moment to create and complete start work packets. Digital start work must be approved to submit timecards, so unless you are dealing with day players, take advantage of this feature to avoid last minute roadblocks.
Advocate for digital.
Crew can be apprehensive to use an unfamiliar system. Be sure to share how it can make their day-to-day easier.
A simple note can avoid confusion when crew members receive their email invite:
"We're using GreenSlate for payroll on this show. Their app will be used to complete start work, submit timecards, manage direct deposit, and issue petty cash cards. The best part of this system is the instant access you have to everything you need from any device.
For everything you need to know to set up your GreenSlate account, submit your start work and timecards, and view your pay history, including pay stubs and tax documents, check out the Getting Started With GreenSlate guide."
Here are some of the top reasons crews love using GreenSlate:
Direct deposit set-up is instant
Form W-4 elections persist across projects
A "paper trail" is always available, including all timecards and pay stubs
Using the GreenSlate app eliminates trips to the production office
The GreenSlate app helps protect against identity theft vs. using traditional paper
In-app walkthroughs make it easy to learn how to submit start paperwork, set up direct deposit, and submit a timecard. And live chat, email, and phone support as well as easy to follow how-to articles and videos make support easily accessible.
Keep an eye out for stragglers.
The digital start work grid is your control center. Use it to keep an eye on start work packets and avoid payroll delays:
Check for:
Employees without an "Accept Date" (they have not logged in to the app)
Employees without an I-9 who are past their hire date
The Start Forms "Next Approvers" view lets you visualize bottlenecks:

Check for start forms with old "Created" dates that are still pending approval
Click the "Next Approvers" name and use the notify action to remind them of urgent approvals.
Not sure if a crew member can submit a timecard? In order to submit a timecard, a crew member must become an employee in the GreenSlate system. If their name doesn't appear on the Employees grid, they won't be able to submit a timecard. A crew member can easily become an employee once their start form, I-9, and federal W-4 are completed and fully approved.
For more tips, check out our Help Center.