Direct from the Film Office — We recently interviewed Steve Gorelick, Executive Director for the New Jersey Motion Picture and Television Commission.
Among the topics discussed were New Jersey's new incentives program and the reasons filmmakers should consider filming their next production in the state. Listen to the podcast or read the interview below.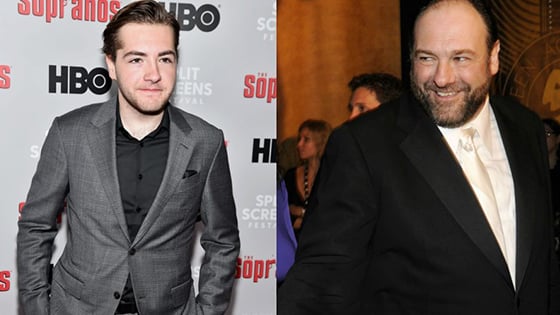 Kathleen:



Hello everyone. This is Kathleen Thompson, Vice President of Incentives and New Business Development at GreenSlate. Today we're speaking with Steve Gorelick from the New Jersey Motion Picture and Television Commission. Hi Steve, thanks for being with us. How are you doing today?

Steve:
Doing well, keeping busy here.
Kathleen:
Awesome. Listen, we're so excited to have the New Jersey incentives program back on the scene. Can you give us a brief rundown of the recent changes?
Steve:

Yeah. We're excited to be back on the scene. In fact, the biggest change is that we now have a program, whereas for the last several years we did not.

We have a very good program at the current time: it's a 30% tax credit on labor and on purchases and rentals in North Jersey and 35% on purchases and rentals in South Jersey. We have a cap of $500,000 per above the line salary; we have a 75 million dollar a year program. There is actually legislation to increase that cap, we'll see where that goes, and to increase the length of the program. The program is now a five-year program.

We've had a very, very good response from the industry. A stunning response. We have many major motion pictures and television programs shooting here now, and even a lot of independent films and some smaller budget projects as well are taking advantage of the tax credit program.

Kathleen:

Which makes you a really busy man.

Steve:
We are very, very busy, to say the least.
Kathleen:

Yeah, I can only imagine. Well we're very excited for you. In addition to those updates and changes which are so incredible, what would you say if you had to give the top three reasons why filmmakers should come to New Jersey?

Steve:

Well, the tax credit aside, we know that that levels the playing field and producers, production companies, and networks are very interested in seeing a tax credit, New Jersey is very unique in terms of our geography.

One, we're in between New York and Philadelphia, so we're in a very advantageous position in that regard.

Two, we have a talent pool that's probably second only to California, the New York/New Jersey talent pool, which is what you draw from. It's probably the second largest in the world, so you don't have to import people here. They're here, they're ready to be hired, and they're very, very qualified and seasoned.

Third, New Jersey's very appropriate for filmmaking because our geography is such that you get a lot of different looks in a very concentrated geographic area. That's very appealing to production companies. It's appealing to people who are shooting feature films, and television programs of course, and people who are doing road pictures. We have people doing that right now. We're working on an Apple Plus TV series called Dream. I think it's going to be called Little America when it's broadcast. It's an anthology series, eight episodes, that takes place in states throughout the country, but it's only being filmed here.

New Jersey has a lot of different looks. If you've driven through, you know you go from the cities, to the suburbs, to the mountains, to the shore, to rural properties, just within minutes. You don't have to drive hours and hours. The scenery changes a lot here, so you get a lot of different looks.

And of course, we foster great cooperation from the cities and towns in this state. They're very anxious at this point to attract film and television production. I think there's a real appetite for that here and they see the value of it. This state is really ready for big time production, and we're getting it.

Kathleen:

Yep, you definitely are. So without revealing anything confidential, who's planning on coming to New Jersey?

Steve:

Well, NBC is one of our biggest customers. They did the first season, and it looks like the only season, of The Enemy Within. I don't think it's being renewed. However, another show is going to be taking its place. They are ensconced at the IZOD Center, which is an arena that used to house the Nets and the Devils and has been empty for several years basically. It has now been turned into a production center and retrofitted for studio production. NBC is filming all over, in various towns and cities throughout North Jersey as well, so they have another TV series coming in.

Currently shooting is the Sopranos movie, entitled The Many Saints of Newark, which is a prequel to the TV series The Sopranos. They were just filming here in Newark just the other day. I could see the set practically from my office. It's exciting when you can walk outside and see production, and you know this tax credit is really working.

Kathleen:
Yeah, it's really happening.
Steve:

We have a TV series HBO is doing currently in the state called The Plot Against America, which is based on the Phillip Roth novel, re-envisioning what America would be like had Lindbergh been elected president. Yeah, it's a very interesting project. We're very pleased to have it. We think it's a real prestige project and will be a wonderful show once it gets on the air. I believe it's eight episodes, a miniseries, six or eight episodes.

Joker was filmed here last fall. That is coming out this fall. That was filmed in Newark and Jersey City and vicinity.

We're excited about the VMAs. The Video Music Awards are coming to Prudential Center in August. It's the first time we've had an award show quite this big. We've had Black Girls Rock at the Performing Arts Center here in Newark, but we've never had the VMAs. This is Viacom's biggest show. They told us last fall they were considering it and they're coming. It'll be a big thing for the city of Newark.

Upcoming this summer, ABC's doing a TV series called Emergence. They shot the pilot in the spring and it looks like it's going to series.

Steven Spielberg's returning once again. He's doing a Fox, now Disney, feature called West Side Story. It's a remake of the classic musical.

Kathleen:
Wow, that's incredible.
Steve:

Yeah, it doesn't get much better than that, right? It's his third time here in the state, and we're thrilled to have him back.

Amazon's doing a TV series right now, it starts shooting in a few weeks called Chemical Hearts. It's a feature film for young people, based on a young people's best-selling book.

Netflix in September will be filming Army of the Dead in Atlantic City; it's a feature film that Zack Snyder's directing, one of those big post-apocalyptic zombie thrillers. And they're also doing a TV series called Hit and Run, which looks like it will be filming in New Jersey. It's sort of a follow-up to the TV series Fauda, the Israeli series which Netflix has been running that's been such a hit for them. The same filmmakers are doing it, and it's now set in the United States. So, we're looking forward to that as well.

A lot of other projects I can't even mention at this point, because they're not for certain, but we have a full slate.

Kathleen:
You have a full slate and a full plate. Again, it goes back to the beginning of our discussion, I can only imagine how busy you are.
Steve:

Yep, it's been incredibly dramatic, the difference once you have a tax credit program in place, because we have all the other things that filmmakers are looking for. All those other virtues are here, so that was the thing that made the difference.

Kathleen:
Sure. Well that brings me, really, to my final question. I already know the answer to this, but just for the purposes of our listeners, we've had, we being GreenSlate, we've had a great experience working with the film office in terms of your responsiveness to client inquiries, etcetera. Do you feel you have a close relationship with the producers and filmmakers once the productions start?
Steve:
We are with them the entire way. We're constantly on the phone troubleshooting whatever. As you know, making a movie is a set of challenges that have to be overcome.
Kathleen:
Of course.
Steve:

We're by the producer's side, we work with producers, production managers, location managers, we're also at the beginning stages in touch with vice presidents of production, and the whole nine yards. Yes, we're day-to-day.

Kathleen:

Hands on.

Steve:
Right now, our associate director David Schoner is out meeting with the Newark Police regarding the West Side Story project that will be filming partly here in Newark. We're day-to-day by their side helping to make it a very smooth operation when they're shooting here, because that's important too. It's nice to have a tax credit, but you need the cooperation in order for everything to work and for it to be financially efficient.
Kathleen:

Absolutely. Well Steve, I can't thank you enough for taking the time to speak with us today and share everything that's happening that's so incredible in New Jersey. Thank you so much for being on the phone with us.
Steve:
My pleasure.

Considering New Jersey for your next production? Explore GreenSlate's suite of intuitive, web-based production incentive tools – including an interactive map, comparison tool, and incentives calculator – to easily search, compare, and calculate production incentives on any device, and contact Michele Miller, GreenSlate's Director of Accounting Services, with any tax incentive inquiries.