PUBLIC Hotel - New York, New York - September 20th, 2018
GreenSlate, the official payroll provider of the IFP, was proud to sponsor IFP's recent 40th Anniversary Reception, to celebrate the 40th annual IFP Week, September 15-20, 2018, in Brooklyn, New York, and to also honor Sandra Schulberg, IFP's founder, with an Honorary Gotham Award.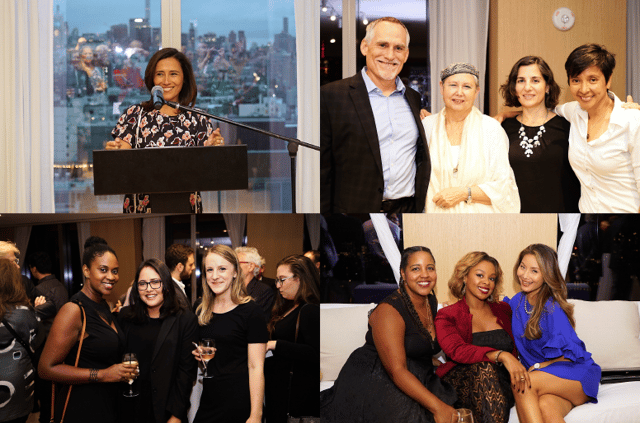 IFP Week, a week of meetings, screenings, talks, panels, meet-ups, and exhibitions centered on cutting-edge independent content for the big screen, small screen, and internet, is the oldest and largest forum in the U.S. for the discovery of new projects in development and new voices on the independent film scene. IFP Week 2018 highlighted 150 films, series, digital, and audio projects in development from over 16 countries.
GreenSlate has had the honor of supporting a number of IFP projects, including Maria Full of Grace, Obvious Child, Moonlight, Sorry to Bother You, and more.
The Independent Filmmaker Project (IFP) guides storytellers through the process of making and distributing their work. IFP represents a growing network of 10,000 storytellers around the world, and plays a key role in developing 350 new feature and documentary works each year. For more information about IFP, visit www.ifp.org.