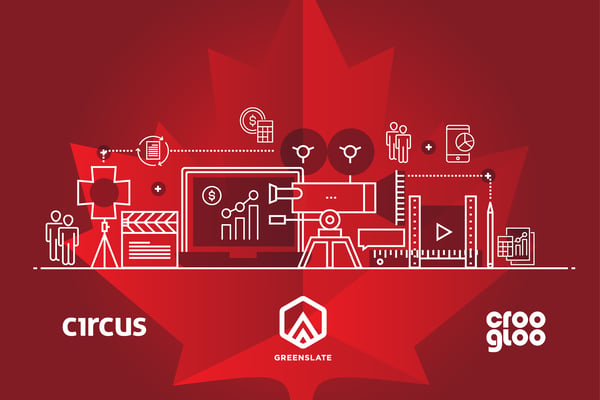 Listen to the latest episode of The GreenSlate Podcast as we discuss all things Canadian production, filmmaking in the era of COVID-19, how productions can use Croogloo, Circus, and GreenSlate for seamless, end to end digital workflows, and the future of production office technology, with Daniel Domachowski, co-founder and CEO of Circus, and Gad Tisch, founder and CEO of Croogloo.
The GreenSlate Podcast is the podcast where we talk to people doing interesting work to evolve the entertainment business, who have a passion for making things better - like-minded agents of change.
After perfecting our innovative technology for production accounting and entertainment payroll in the U.S. for 20 years, we expanded to Canada and opened our office in Toronto earlier this year. In doing so, we have met some very cool people who are also committed to the cause of digital workflows and paperless offices in Canada.
GreenSlate's Kerry LaiFatt, VP of Sales and New Business Development, recently caught up with Daniel Domachowski and Gad Tisch on the latest episode of The GreenSlate Podcast.

Circus, a Vancouver-based HR platform for the entertainment industry, built the first digital start pack platform in Canada, where content creators can fully customize their HR workflow and capture all the union payroll, residency, and legal docs, and organize it all in one secure cloud.
Since launching in 2018, Croogloo, film and television production management software and a hub for studios and crew to securely access and share their production docs and assets, has become a leading provider of production management solutions in Canada and has been activated on over 300 productions by some of the world's best studios, including Paramount, CBS, and Warner Brothers.
To see how GreenSlate can help your next Canadian production, request a demo of the GreenSlate platform, a 100% web-based single database designed by production accountants for production accountants to work the way you work.