They say there is no better way to learn than by doing. It's especially true in filmmaking, but if you're not ready to roll up your sleeves and get in the mix, you can always talk to the people who have. Or just tune into The Filmmaker's Guide to the Industry podcast, which features in-depth interviews and insider knowledge about the business of the entertainment industry.
From conversations with lawyers, to producers, gaffers, marketers, and everyone in between, The Filmmaker's Guide to the Industry gives beginners and veterans alike knowledge to navigate a career in the movie business.
Joshua Long, founder of GreenLit Entertainment, and Kevin Echemendia, founder of Two Stories Media, deliver new episodes each week. Check out some of their recent episodes, including their interview with GreenSlate's SVP of West Coast Operations Julie Harris Walker.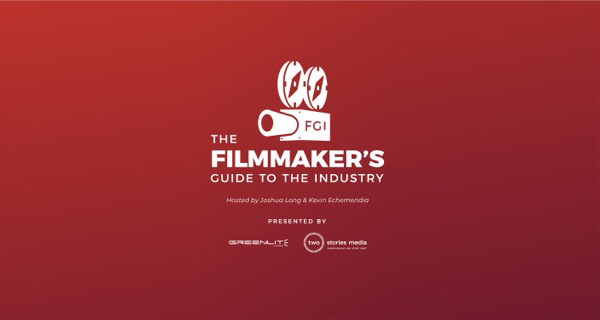 APR 6, 2020
Julie Harris Walker is the SVP of West Coast Operations for GreenSlate. She has spent
the last 25 years in Los Angeles, working in the entertainment industry as a Commercial Producer, Production Auditor at Disney, Production Finance Executive at HBO and The Weinstein Company, and VP of Sales for Entertainment Partners. PLAY 48 min
MAR 29, 2020
Justin Kucsulain is a Los Angeles actor known for his work on Homeland (2018),
Sleepy Hollow (2017), Bloodline (2016), and The Walking Dead (2016). He is also a black Belt in American Jiu-Jitsu as well as a Purple Belt in Brazilian Jiu-Jitsu. PLAY 51 min
MAR 22, 2020
Doug Fox is the co-owner of The Power Station film studio and began his career
producing and directing commercials for Saatchi and Saatchi/Toyota, Sony Music and Lava Records. Throughout Doug's career, he has been involved in film finance,
packaging and production at every stage. PLAY 1 hr 3 min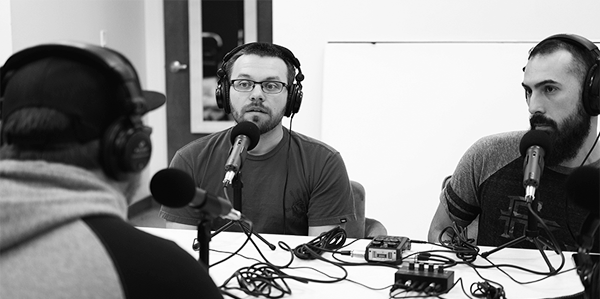 JOSHUA LONG (Left) Joshua's almost two decades of experience ranges from Broadway to Hollywood and both above or below the line giving him an unique voice when it comes to the entertainment business and its evolution. When Joshua is not co-hosting FGI, he operates Greenlit, a boutique marketing agency that caters to the entertainment industry.

KEVIN ECHEMENDIA (Right) Kevin has been in the production industry for close to 10 years, with a wide array of experience from sports to commercial to branding content. Constantly working closely with clients and their desired visuals, Kevin has gained the ability to work in multiple facets of the industry on a daily basis. When Kevin is not co-hosting FGI, he operates Two Stories Media as the lead producer and Director of Photography.