One of the most common questions asked after wrapping production is "where is my tax incentive?"
Find all the information you need, all in one place, with the GreenSlate Incentives Dashboard, a comprehensive management tool designed to enable production companies, producers, bankers, financiers, and independents to use their data more efficiently to make better business decisions and feel confident about the status of their incentives.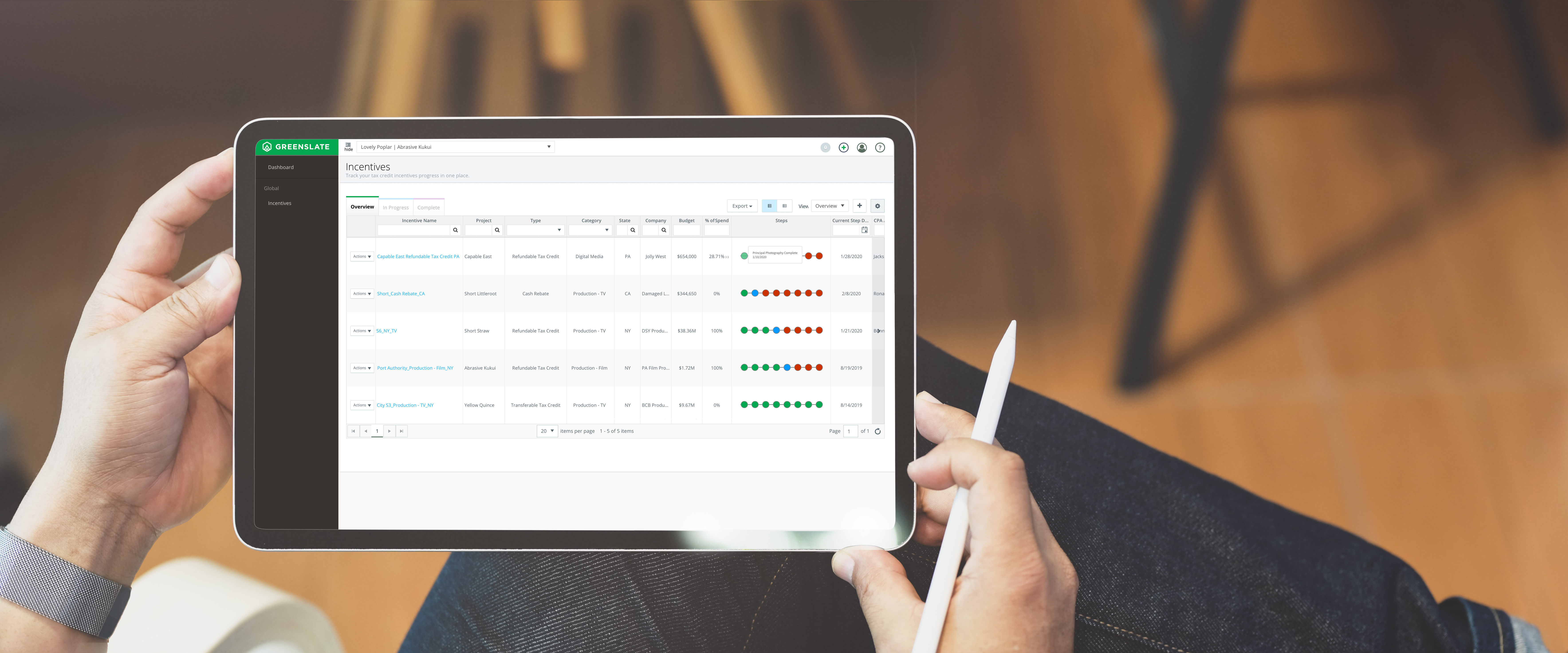 The GreenSlate Incentives Dashboard gives you access to:
The type of incentive the project(s) is applying for
State or jurisdiction of each incentive
The status of each incentive
A visual timeline of the incentive application, with indicators of each step's status
The budget for each project
Estimated incentive totals
Qualified spend tracking, based on actual tagged spend directly from the Accounting ledger
Estimated qualified spend, based on the submission to the auditor or Film Office
Final qualified spend, based on how much was ultimately approved by the state
Auditor/CPA or Film Office that's reviewing the incentive
Interested in learning more about this premium solution? Or want to get set up with a Dashboard?