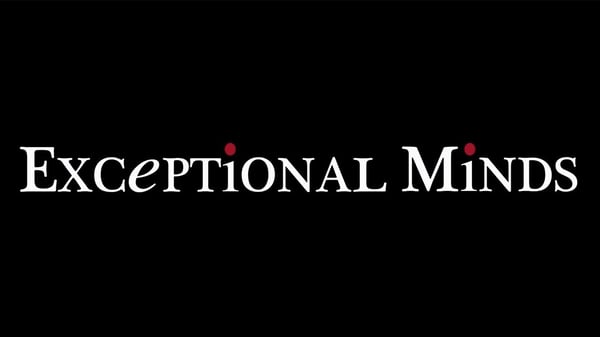 Julie Harris Walker, GreenSlate's Senior Vice President - West Coast Operations, recently sat down with Jeffrey Shapiro, the executive director of an incredible organization called Exceptional Minds, a Los Angeles-based non-profit digital arts school and computer animation studio founded to train and support a population sorely underrepresented in both the labor market and society as a whole.
Listen in as Julie and Jeffrey discuss the life-changing impact of Exceptional Minds, for students, families, and for the entertainment industry, on The GreenSlate Podcast, or read the Q&A below.
To learn more about Exceptional Minds, visit exceptional-minds.org.
Julie: What is Exceptional Minds?
Jeffrey: Exceptional Minds is an organization with a professional training academy and studio for individuals with autism. We train remarkable individuals to become visual effects artists and animators. And we are about to get into gaming as well.
We have a whole host of programs including summer workshops, Saturday classes, as well as part-time classes, including virtual private lessons done via video chat. These programs start as young as 12.
Our full-time three-year centerpiece program is for individuals over 18. After students complete those three years, there's an optional one-year apprentice program where they get to hone their skills and learn new software, whatever is needed to either go into outside employment in Hollywood studios, or go to work in our own studio.
Our ultimate mission is employment. Adults with autism have one of the highest, if not the highest, unemployment and underemployment rates in the country. Over 84% of adults with autism are unemployed. And when you factor in underemployed, then it jumps to over 90%.
We have graduates of our program working at Marvel, Nickelodeon, Warner Brothers, and Cartoon Network, and our studio has worked on about 200 projects so far. We've worked on the last eight Marvel films, Game of Thrones, animation projects for Sesame Street, for the Special Olympics, and five Oscar-winning films in the last year alone, including Best Picture Green Book and Best Visual Effects First Man.
How did Exceptional Minds get started?
The organization started, technically, in 2009 by a group of parents, all with children on the autism spectrum. They knew the same statistics that I referenced, and they were determined to create a better outcome for their kids. They saw that their children were attracted to things like animation, and that they had a real acuity for working on the computer on that focus. And so they started this program. We opened our doors in 2011 with our full-time program. And I think the success we've had far exceeds what they ever expected.
Do you have a favorite student story that exemplifies the impact of Exceptional Minds?
Yes. I'll start by saying that if you were to talk to most of our students, they will tell you that this is the first time they really felt that they fit in, that they had a community, and that they had support. One of the results of the statistical lack of employment of adults with autism is that generally there's a real strong sense of isolation and loneliness. So, students grow their confidence because they're in a community where they feel safe and they learn both practical skills that make them employment ready as well as technical skills.
One alum from one of our early classes is working at Marvel Studios. He came here without the level of confidence that he now has, and his career aspirations now are to become a producer, a showrunner. He's gone from wanting to learn the skills to be a frontline animator or visual effects artist to really wanting to aspire to a very senior position within the industry. He's loving his job at Marvel, and everybody at Marvel loves him. I wouldn't be surprised if he accomplishes his goals.
It's the most remarkable thing to see. It is so incredibly rewarding to work here because you see how life-changing and impactful our program is. And it starts when people first learn about our program. I was in Savannah a few months ago and a parent came up to me who had never heard of Exceptional Minds. When I started telling her about it, you could see the look on her face, and she told me outright that she had no hope. She did not know what life her now teenage child will have, and just providing that hope made a major change.
I've seen it dozens and dozens of times. Sometimes people break down in tears. Sometimes they just smile and they're really happy. But the fact that we're giving people who otherwise don't have hope, even just giving them hope is life-changing. And that's before they even get here.
What kind of training does Exceptional Minds offer in the full-time program?
Our full-time program runs Monday through Thursday 10 to 4, and 10 to 3 on Friday. One full day a week is training related to employment skills - everything from independent problem solving to proper hygiene, proper dress, creating a resume and a LinkedIn page, mock interviews, etc. The other four days of the week are technical trainings in whatever the software is that the entertainment industry is using, and the work readiness training also continues into the classroom throughout the rest of the week. Students start with a basis in the Adobe Suite of products but also go into other programs such as Nuke, Toon Boom, and Maya, and anything else that they will need to use in a professional setting.
Is there ongoing support from Exceptional Minds for alumni once students go on to internships and employment opportunities?
Once they get a job, we provide ongoing support to the now employee or intern, and we also provide that support to the employer. We come in and do training on what to expect with an individual with autism, what to expect with this individual, and how to address it. We are a continuing resource where the employer and the employee can call us to help solve any issues that arise.
Where do you hope Exceptional Minds will be in 10 years?
I'm hoping that in 10 years we will not only have dramatically changed the lives of many, many more individuals with autism, but that we have made a significant contribution to transforming societal expectations. Not just of the industry, but of society as a whole. And I do think that we transform expectations of everybody, of the families who come here, the students who come here, as well as employers and others who just learned about our program.