Go backstage and behind-the-scenes at the 27th annual IFP Gotham Awards with the GreenSlate Greenroom photo gallery below. Congratulations to all of the Gotham Awards winners!
The IFP Gotham Awards - Cipriani Wall Street - New York, NY - November 27th, 2017
2017 IFP GOTHAM AWARDS WINNERS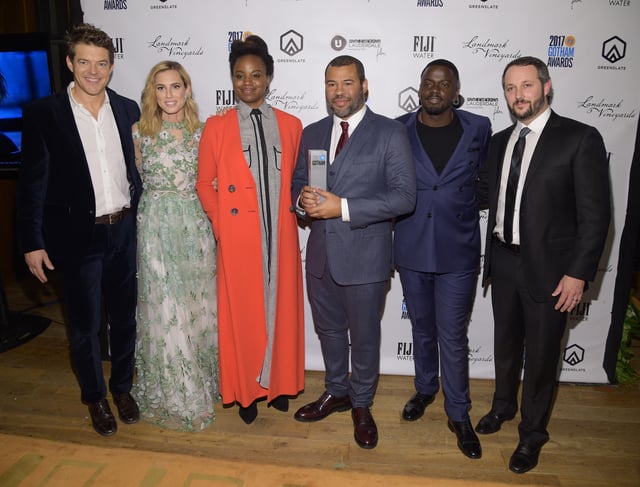 (L-R) Jason Blum, Allison Williams, Dee Rees, Jordan Peele, Daniel Kaluuya, and Sean McKittrick. Get Out was one of the biggest winners of the night and won Best Screenplay, the Bingham Ray Breakthrough Director Award, and the Gotham Audience Award.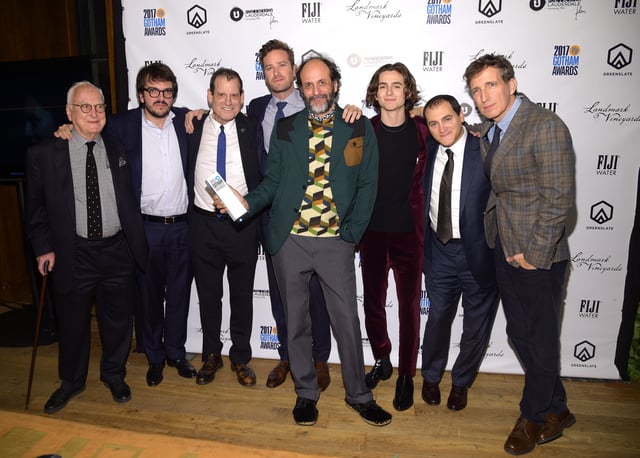 Director Luca Guadagnino and the cast of Call Me by Your Name with Call Me by Your Name's Best Feature Award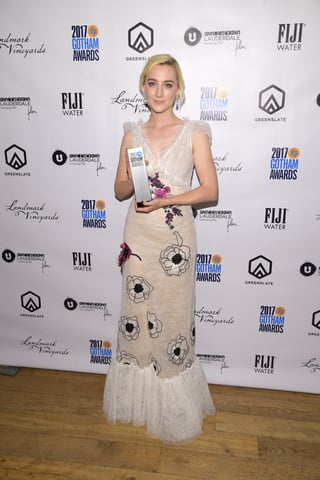 Actor Saoirse Ronan with her Best Actress Award for her performance in Lady Bird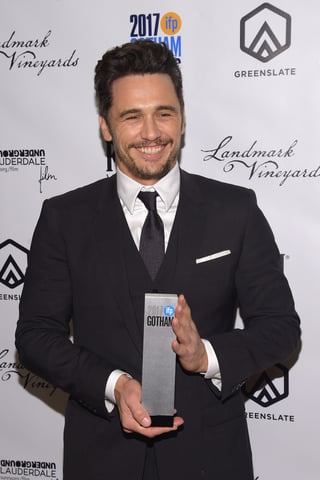 Actor James Franco with his Best Actor Award for his performance in The Disaster Artist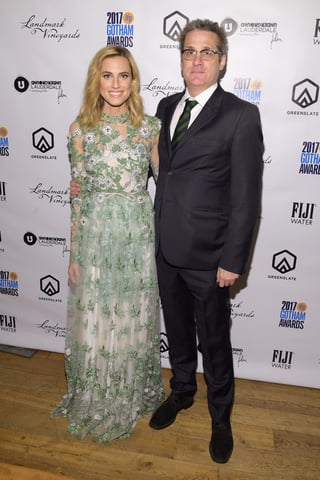 Actor Allison Williams (Get Out) and Paul Simms (Executive Producer for Atlanta, winner of the 2017 Breakthrough Series - Long Form Award)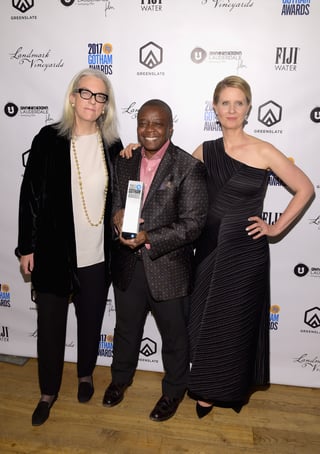 Producer Joslyn Barnes and Director/Producer Yance Ford, with their Strong Island Best Documentary Award and Cynthia Nixon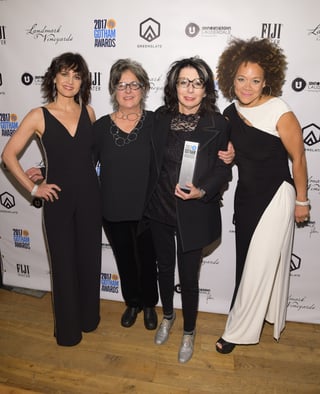 Carla Gugino (L), Nancy Andrews (2nd R), and Michole Briana White (R) backstage in the GreenSlate Greenroom at the 2017 Gotham Awards with the Breakthrough Series - Short Form Award for Andrews' The Strange Eyes of Dr. Myes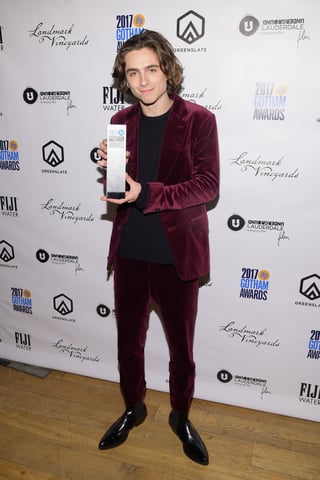 Actor Timothée Chalamet with his Breakthrough Actor Award for his performance in Call Me by Your Name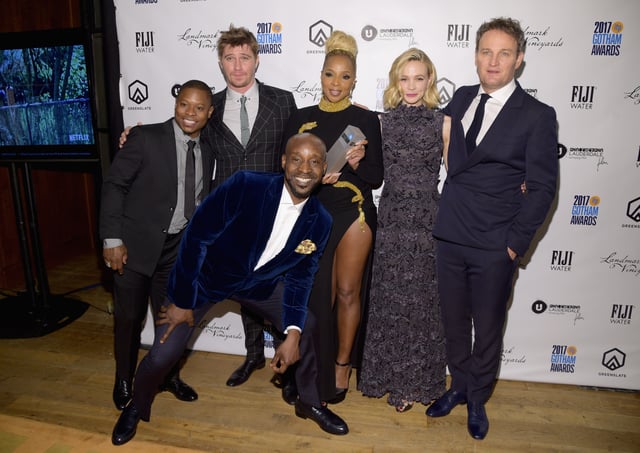 Jason Mitchell, Rob Morgan, Mary J. Blige, Garrett Hedlund, Carey Mulligan, and Jason Clarke with their Special Jury Award Ensemble Performance Award for Mudbound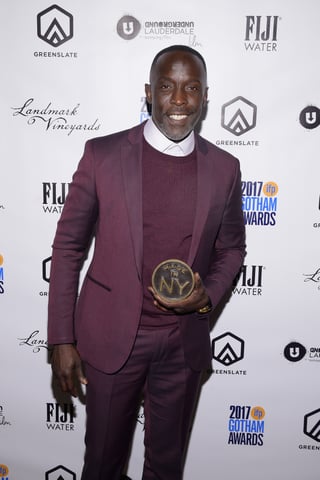 Michael K. Williams with his Made in New York Appreciation Award
2017 GOTHAM TRIBUTES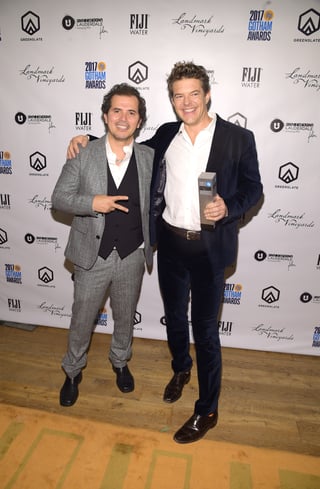 Actor John Leguizamo and Producer Jason Blum with Blum's Gotham Tribute Award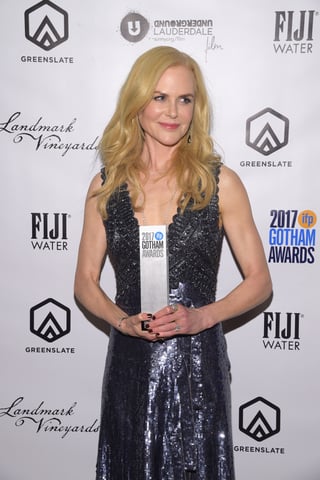 Nicole Kidman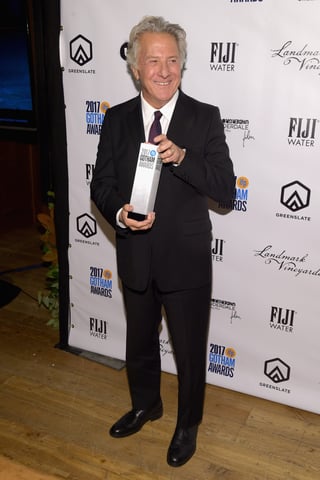 Dustin Hoffman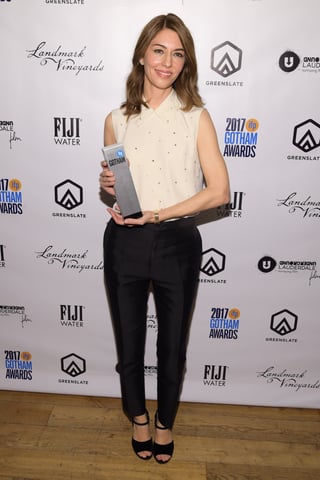 Sofia Coppola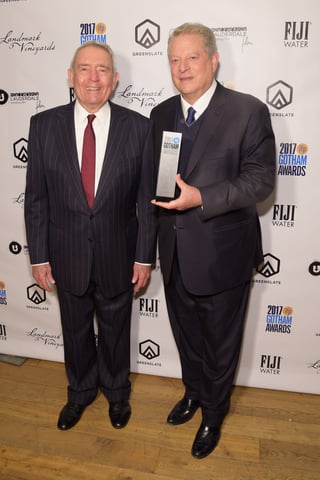 Journalist Dan Rather and Former Vice President Al Gore with Gore's Gotham Tribute Award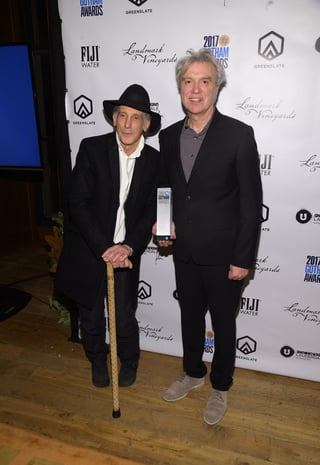 Ed Lachman and David Byrne with Lachman's Gotham Tribute Award
MORE SHOTS FROM BACKSTAGE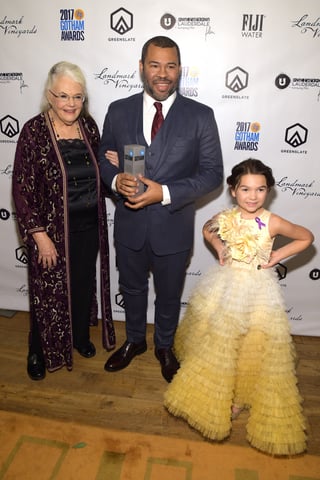 Actor Lois Smith (Marjorie Prime), Director Jordan Peele (Get Out), and Actor Brooklynn Prince (The Florida Project)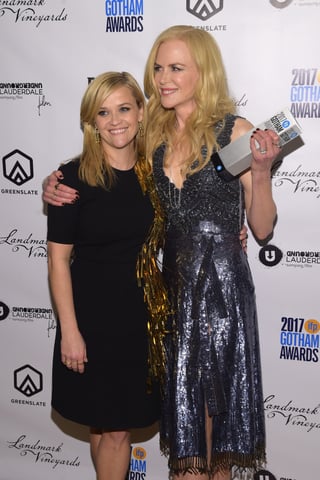 Reese Witherspoon and Nicole Kidman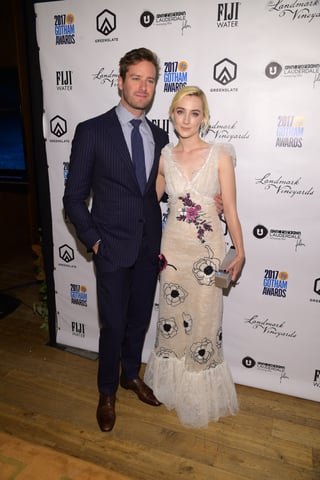 Armie Hammer (Call Me by Your Name) and Saoirse Ronan (Lady Bird)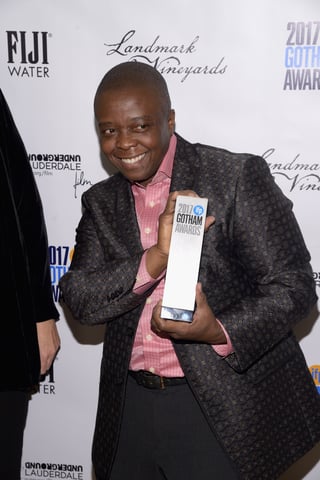 Director Yance Ford (Strong Island)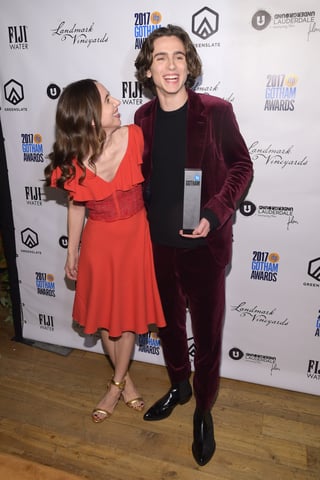 Zoe Kazan and Timothée Chalamet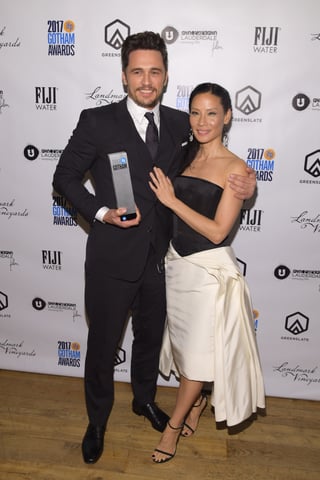 James Franco and Lucy Liu
Elizabeth Marvel and Dustin Hoffman
Photo Credit: All photos by Jason Kempin/Getty Images for GreenSlate