The 2019 Tribeca Film Festival kicks off its 18th edition on April 24th and runs through May 5th. Be sure to check out these GreenSlate client features.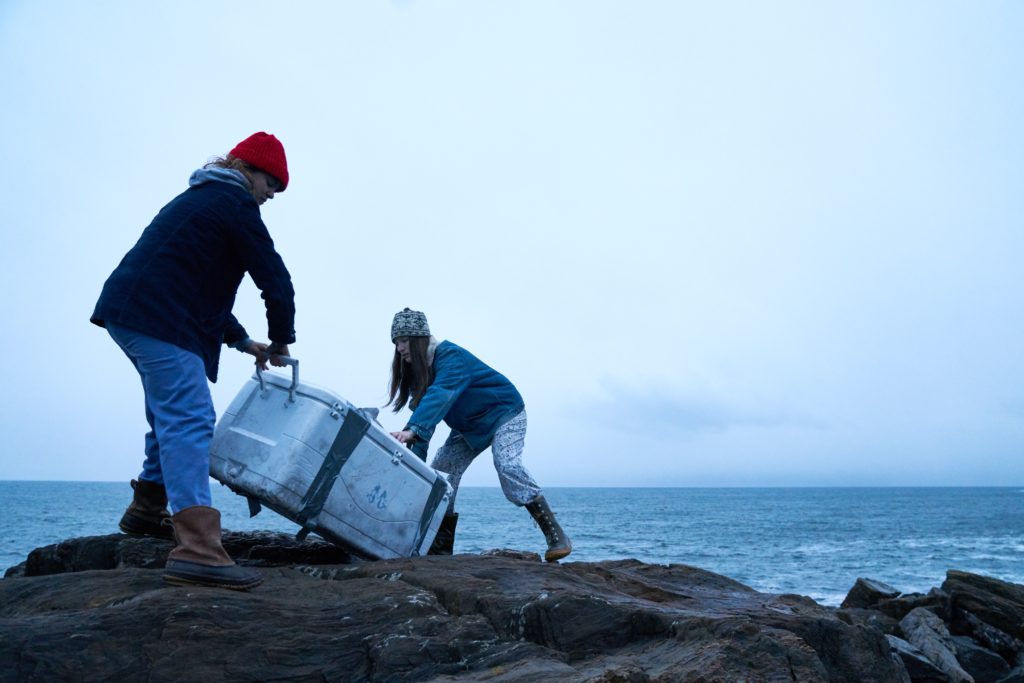 Blow the Man Down: "The Connolly Sisters (Sophie Lowe and Morgan Saylor) are in mourning, but between a dead stranger in the ocean, a missing murder weapon, and the increasingly shady behavior of their recently deceased mom's friends, they've barely had a chance to register their loss. The audacious debut feature from co-directors and screenwriters Bridget Savage Cole and Danielle Krudy blends elements of thriller and the darkest of comedies to present something wholly entertaining and wickedly original.
The film features an outstanding female-led cast including Annette O'Toole, June Squibb, and an unforgettable performance from Margo Martindale as the head of a criminal operation that threatens to uncover the surprising underbelly of their idyllic seaside New England town. Gorgeously photographed, and punctuated by a set of stunningly surreal sea shanties courtesy of the film's version of a Greek chorus, Krudy and Savage Cole create a true ensemble piece in the vein of classic Coen Brothers. The film heralds a new pair of cinematic voices that won't soon be forgotten." — Loren Hammonds, Senior Programmer, Film & Experiential, Tribeca Film Festival
Directors: Bridget Savage Cole, Danielle Krudy
Screenwriters: Bridget Savage Cole, Danielle Krudy
Producers: Drew Houpt, Alex Scharfman, Tim Headington, Lia Buman
Cast: Morgan Saylor, Sophie Lowe, Margo Martindale, June Squibb, Annette O'Toole, Marceline Hugot
Learn more about Blow the Man Down on IMDB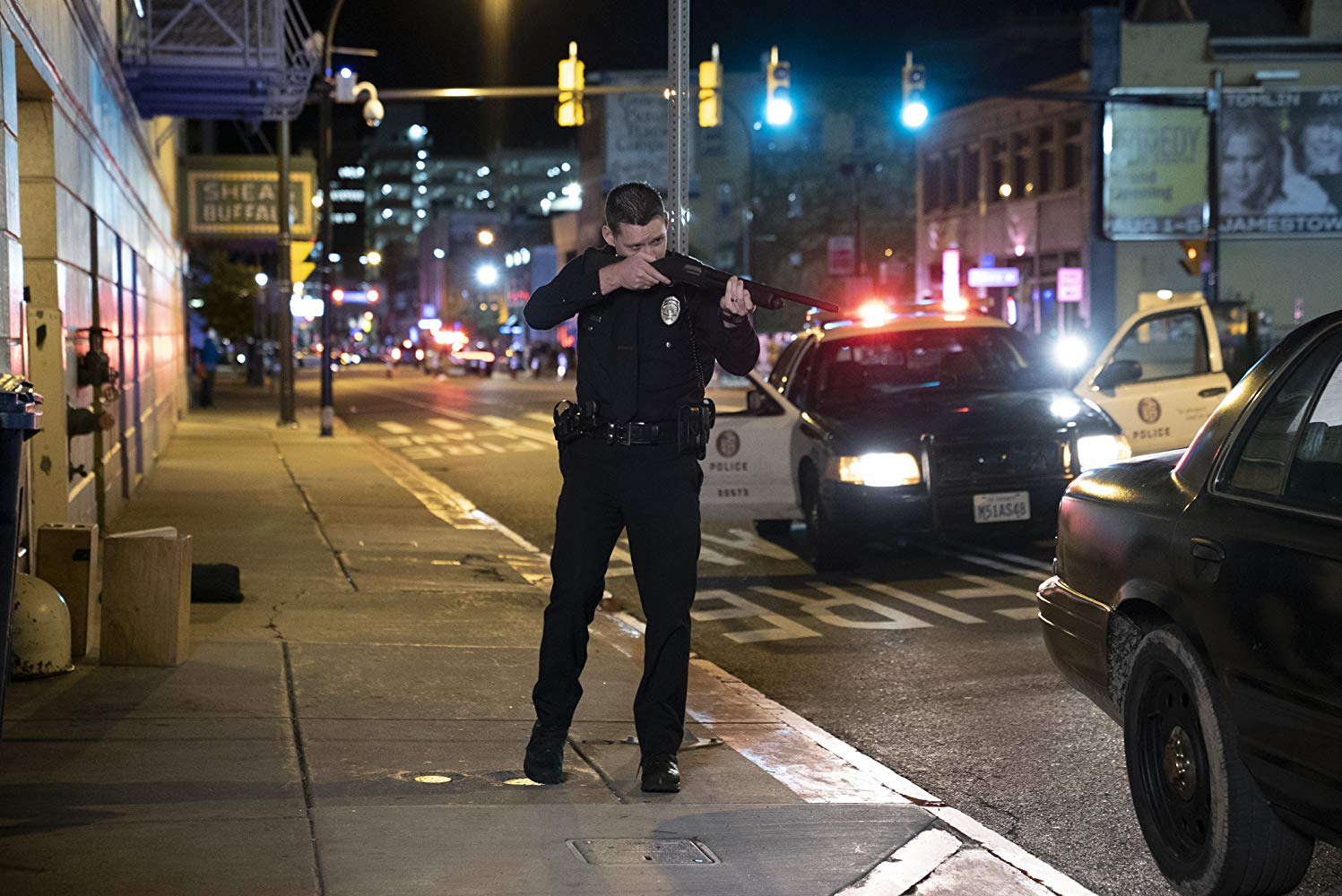 Crown Vic:"Crown Vic follows two police officers (Thomas Jane and Luke Kleintank) at opposite ends of their career over the course of a single, tumultuous night in the Olympic Division of Los Angeles. A rookie looking to escape from the shadow of his father finds his first patrol spiraling towards a search for a missing girl and a violent hunt for two cop killers on the loose. A squad car becomes a home to the musings of the rookie and his older partner as they chase down a motley crew of increasingly aggressive suspects, roaming their patrol zone, looking for trouble.
The orange-bathed streets of LA play foil to grounded, naturalistic performances from Jane and Kleintank. Contrasting scenes of pulsating violence, Crown Vic is a wild ride of a thriller that wrestles with the grey area between justice and law." — Joe Yanick, Assistant Programmer, Tribeca Film Festival
Director: Joel Souza
Screenwriter: Joel Souza
Producers: Anjul Nigam, Gregg Bello, Alec Baldwin, Maxx Tsai
Cast: Thomas Jane, Luke Kleintank, Gregg Bello, Josh Hopkins, David Krumholtz, Bridget Moynahan
Learn more about Crown Vic on IMDB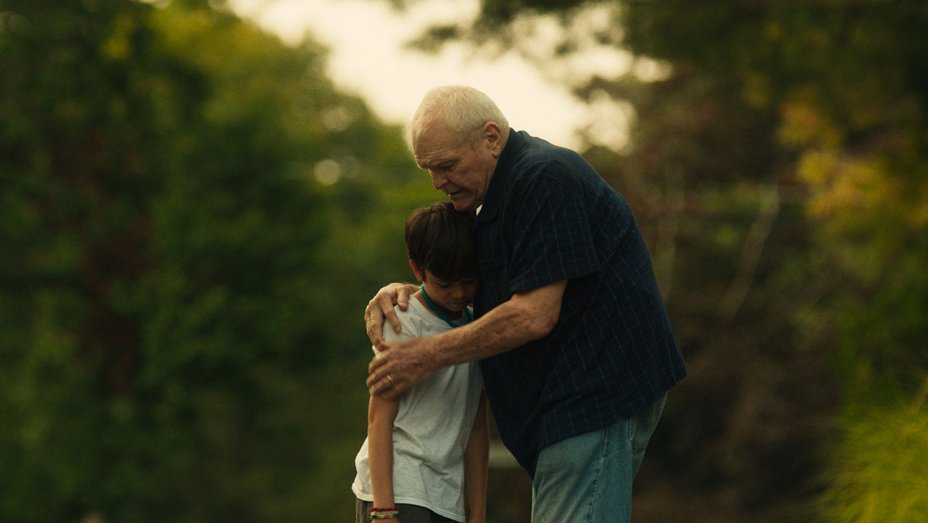 Driveways: "Cody (Lucas Jaye) is a sweet, sensitive boy who doesn't always fit in easily with other kids his age. He's not bothered by spending the summer in an unfamiliar New York town while his mother, Kathy (Hong Chau), cleans out the house left behind by his recently deceased aunt, trying to ready it for sale. As Kathy, who'd been estranged from her reclusive sister for years, learns how much she didn't know about the late woman, Cody strikes up a surprising friendship with the gruff retiree who lives next door. Del (Brian Dennehy) is a Korean War vet who's been whiling away his days living alone, playing bingo with his pals, and sitting out on his porch. In Cody, he comes to see not just a solitary boy in need of connection but also a reflection of past regrets about his own family.
Driveways is the second film from Spa Night director Andrew Ahn. It's a beautifully observed, bittersweet drama about how the search for a sense of community knows no age limit."
— Alison Willmore, BuzzFeed News Film Critic and Culture Writer
Director: Andrew Ahn
Screenwriter: Hannah Bos, Paul Thureen
Producers: Celine Rattray, Trudie Styler, James Schamus, Joe Pirro, Nicolaas Bertelsen
Cast: Hong Chau, Brian Dennehy, Lucas Jaye, Christine Ebersole, Jerry Adler
Learn more about Driveways on IMDB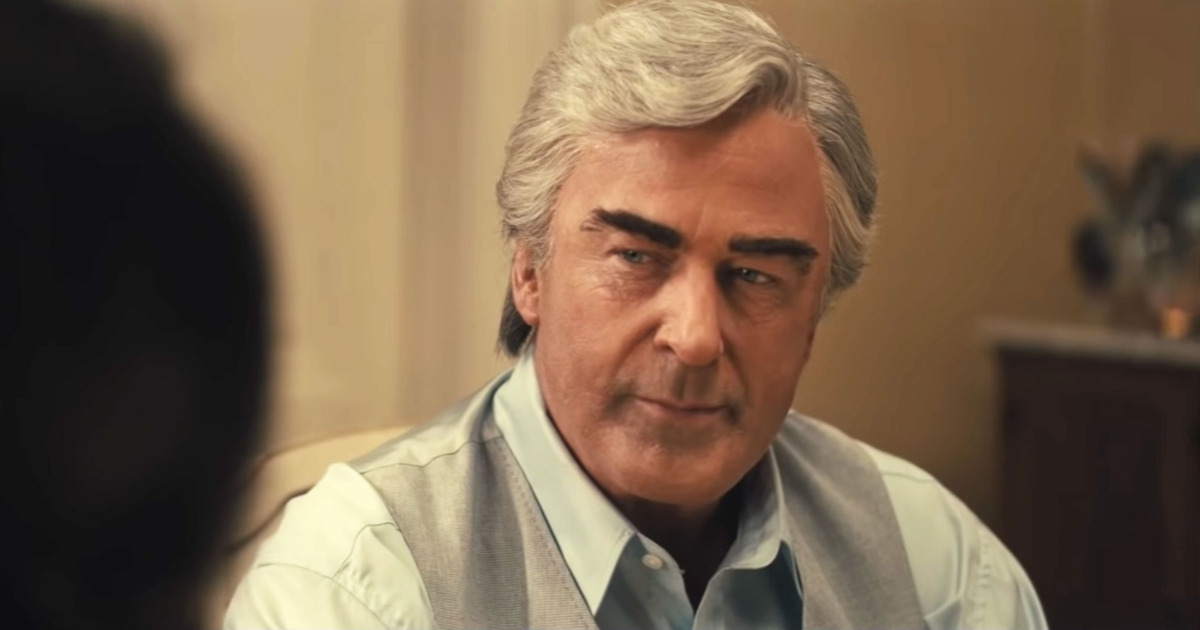 Framing John DeLorean: "If the story of John DeLorean, whose car nowadays is mainly associated with the Back to the Future star, has faded since the cameras, gossip, and intrigue swirled around him in the 80s, his triumphs and downfall, ego, and consequences remain relevant today. DeLorean's rise at GM began with the immediate success of the GTO but he ticked off the suits with his flamboyant style and attitude that eventually forced him out. He was free to develop and build his titular dream car, which debuted in 1981. Amid an economic recession, poor business decisions, mismanagement, and his air of invincibility, the company flopped, which led to his infamous coke bust and the revelations of theft.
Dan Argott and Sheena Joyce provide a variety of insights from those who worked with him at GM and DeLorean, assembly line workers at the Northern Ireland DeLorean plant, his son and daughter, FBI agents, and others close to him. Also providing a fresh perspective is Alec Baldwin, playing the man himself in re-enactments of key scenes in his life, adding to a deep portrait of a complex, brilliant innovator, designer, and marketing genius whose Midas touch ultimately and quickly disappeared." — Brian Gordon, Program Associate, Tribeca Film Festival
Directors: Don Argott & Sheena M. Joyce
Screenwriters: Dan Greeney & Alexandra Orton for Narrative Scenes
Producers: Tamir Ardon, Nick Spicer, Don Argott, Sheena M. Joyce
Cast: Alec Baldwin, Josh Charles, Morena Baccarin, Dean Winters, Michael Rispoli, Jason Jones
Learn more about Framing John DeLorean on IMDB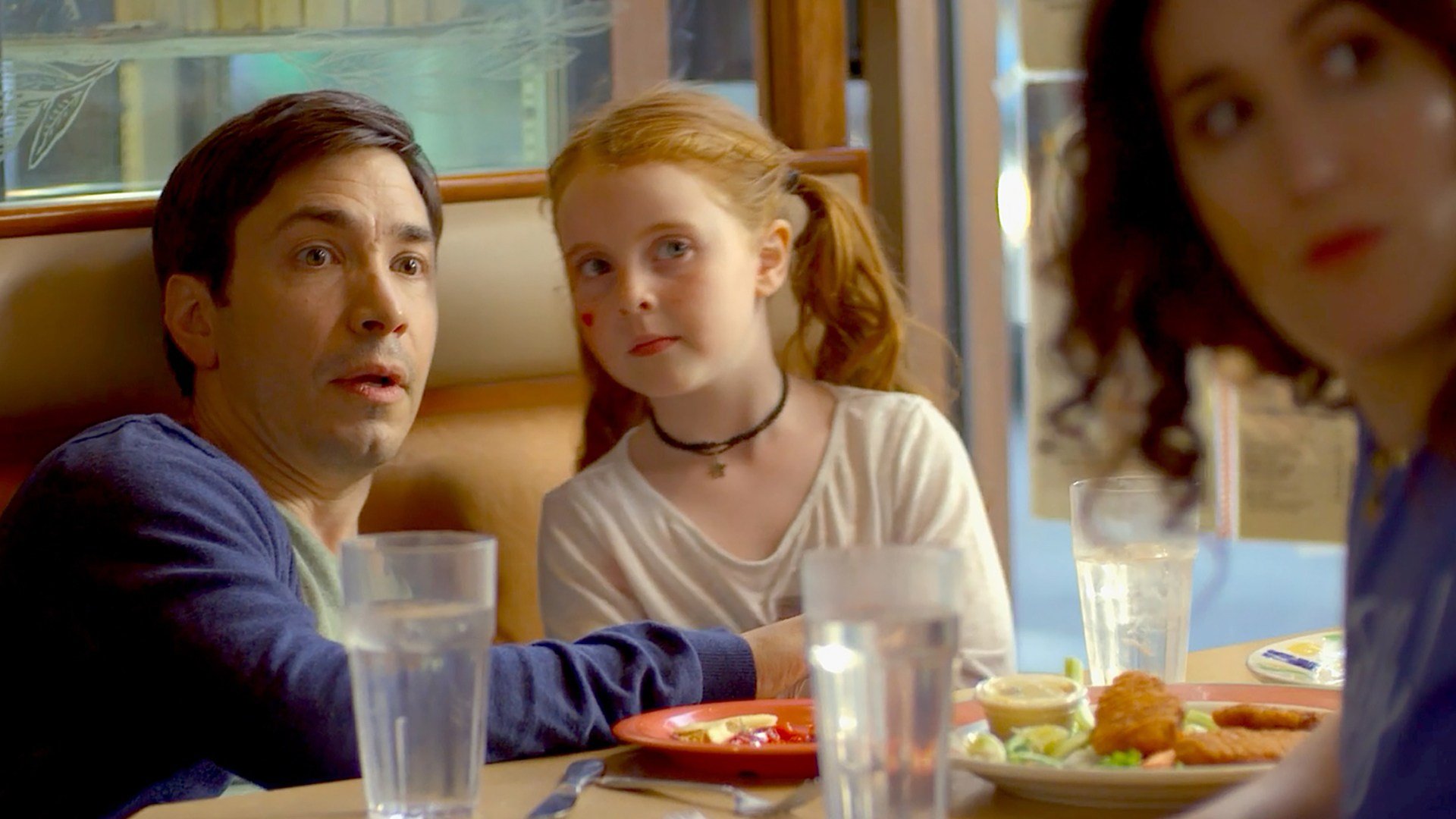 Safe Spaces: "The divisions in adjunct professor Josh's (Justin Long) professional and personal lives are taking a toll. He's been known to bumble his way into trouble, like when his romance with his young nieces' nanny led to her firing. Now his college students are forming warring factions after a triggering incident in his classroom, and administrators are growing alarmed over Josh's uncertain response. His family is also chaotic: loving but splintered in the face of his beloved grandmother's (Lynn Cohen) illness. His mother (Fran Drescher) sorts logistics while struggling to face the imminent loss of her mother. His father (Richard Schiff) is supportive but distant, trying to balance his adult children with his new wife and young son. Josh's aunt just skipped town, and his sister (Kate Berlant) might need to lay off the pills. Everyone convenes at the hospital, trying to give and find support in the face of uncertainty.
Josh begins to listen in earnest and think beyond himself as he confronts these divides. Tribeca alum Daniel Schechter's (Supporting Characters, Life of Crime) good-natured New York City comedy explores how people face the modern crises in their lives—both natural and self-inflicted." — Pamela Nemoto, Tribeca Film Festival Programming
Director: Daniel Schechter
Screenwriter: Daniel Schechter
Producers: Courtenay Johnson, Lawrence Greenberg, Jordan Kessler
Cast: Justin Long, Kate Berlant, Lynn Cohen, Michael Godere, Richard Schiff, Becky Ann Baker, Fran Drescher
Learn more about Safe Spaces on IMDB
The Short History of the Long Road: "For teenage Nola (Sabrina Carpenter), home is the open road. Her self-reliant father (Steven Ogg) is her anchor in a life of transience. The pair criss-cross the United States in a lovingly refurbished RV, making ends meet through odd jobs while relishing their independence. A shocking rupture, though, casts Nola out on her own. She makes her way to Albuquerque, New Mexico in search of a mother she never knew, only for her motorhome to break down unexpectedly. But after forging a bond with an auto body shop owner (Danny Trejo), Nola senses the possibility of mooring her ship in this storm.
With an eye for quiet detail, Ani Simon-Kennedy emphasizes the precariousness of young people surviving on the fringes of a country ravaged by income inequality. This unforgiving backdrop makes The Short History Of The Long Road's hope for Nola all the more moving and a poignant coming of age tale. It is ultimately Carpenter's movie: she sinks into Nola's wise but searching old soul in a breakout performance, endearingly detailed and compellingly internal." — Liza Domnitz, Senior Programmer, Film, TV & New Online Work, Tribeca Film Festival
Director: Ani Simon-Kennedy
Screenwriter: Ani Simon-Kennedy
Producers: Kishori Rajan, Eddie Rubin, Darren Dean, Cailin Yatsko, Ani Simon-Kennedy, Bettina Kadoorie, Dominique Telson
Cast: Sabrina Carpenter, Steven Ogg, Danny Trejo, Maggie Siff, Rusty Schwimmer