Don't miss After The Wedding, Big Time Adolescence, Brittany Runs a Marathon, and more at the 2019 Sundance Film Festival taking place January 24 - February 3, 2019.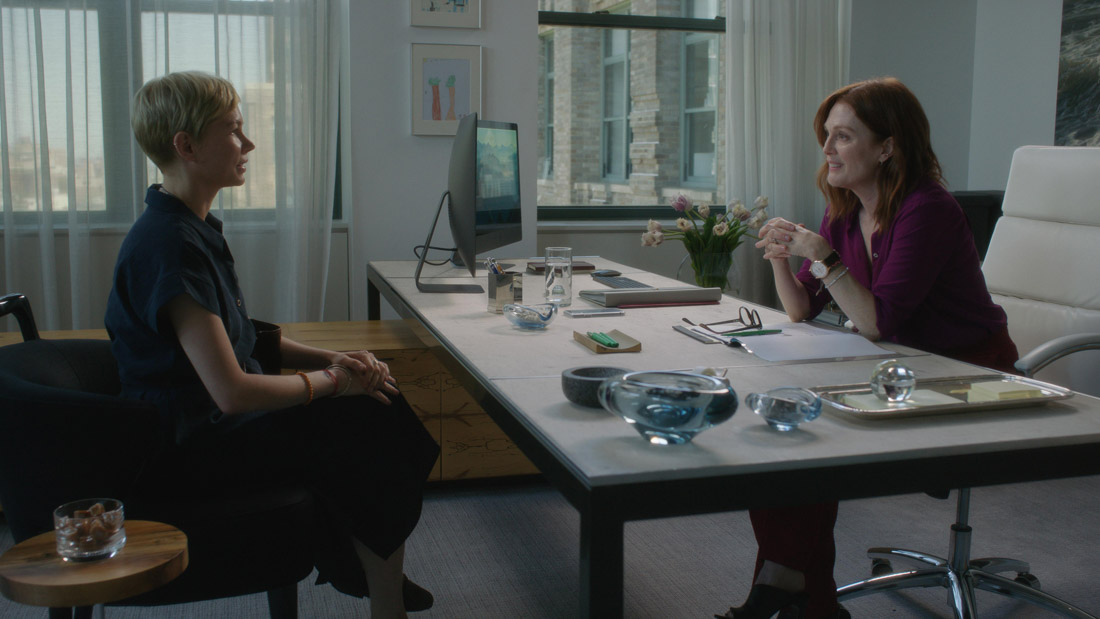 After The Wedding. Seeking funds for her orphanage in India, Isabelle travels to New York to meet Theresa, a wealthy benefactor. An invitation to attend a wedding ignites a series of events in which the past collides with the present while mysteries unravel.
Adapting Susanne Bier's Academy Award–nominated Danish film of the same title, writer/director Bart Freundlich has crafted an absorbing cinematic tale of secrets and intersecting lives. Both Williams and Moore give incredible performances and command the screen, adding nuance and depth to every scene they're in. By cleverly changing the gender of Bier's characters, Freundlich offers an elevated take on the film's melodrama—and tells a rich, emotional story about strong women, motherhood, and fate.
Director: Bart Freundlich
Screenwriter: Bart Freundlich
Producers: Joel B. Michaels, Harry Finkel, Julianne Moore, Bart Freundlich, Silvio Muraglia
Cast: Julianne Moore, Michelle Williams, Billy Crudup, Abby Quinn
Learn more about After The Wedding on IMDb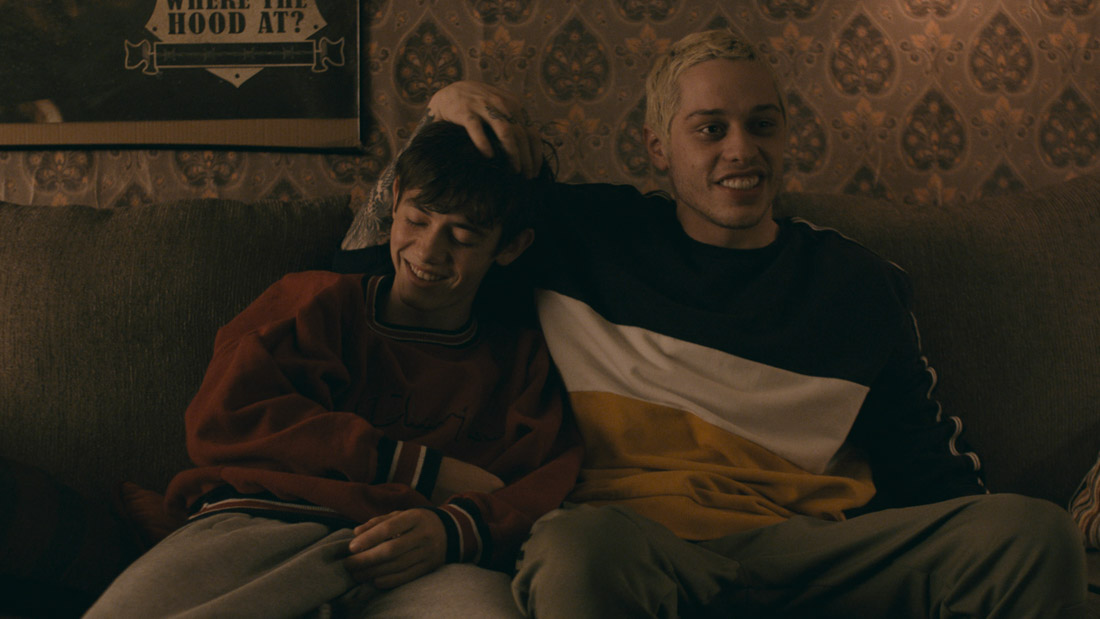 Big Time Adolescence. A suburban teenager comes of age under the destructive guidance of his best friend, a charismatic college dropout.
Working from his own sharp script, first-time director Jason Orley has created an all-too-real look at what it's like to be a teenager these days. He's aided by his strong cast, especially Davidson, whose loopy, boisterous performance anchors the film. The result is a coming-of-age tale that's as fresh as a trending topic but still familiar in all the right ways.
Director: Jason Orley
Screenwriter: Jason Orley
Produced By: Jeremy Garelick, Mickey Liddell, Pete Shilaimon, Will Phelps, Mason Novick, Glen Trotiner
Executive Producers: Ryan Bennett, Michelle Knudsen, Michael Glassman
Cast: Pete Davidson, Griffin Gluck, Jon Cryer, Sydney Sweeney, Emily Arlook, Colson Baker
Learn more about Big Time Adolescence on IMDb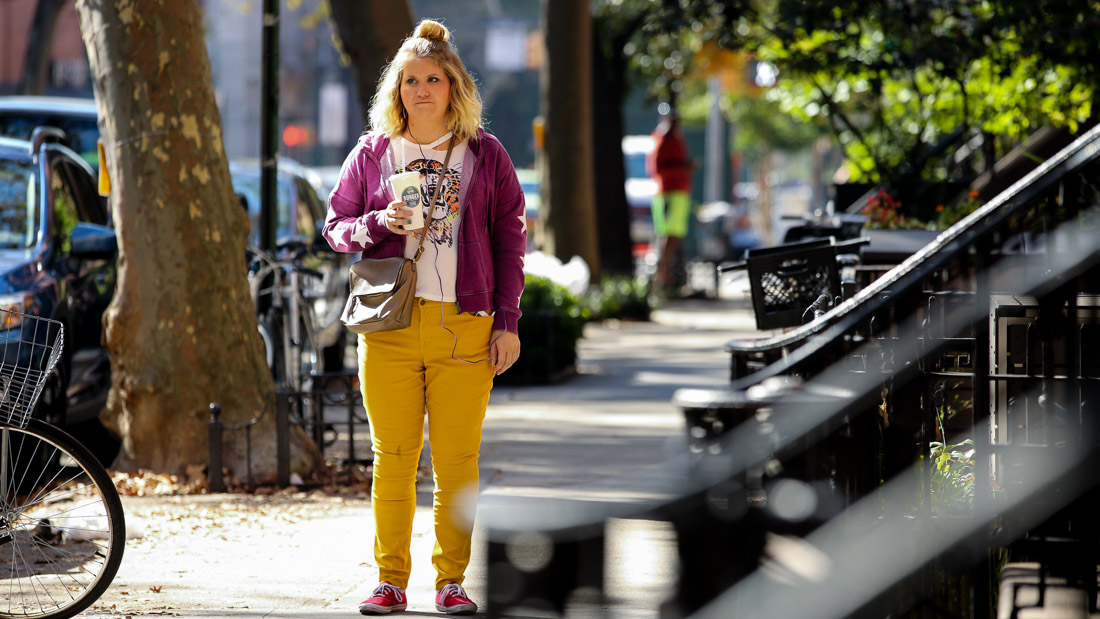 Brittany Runs a Marathon. A woman living in New York takes control of her life – one city block at a time.
Award-winning playwright Paul Downs Colaizzo makes his directorial debut with this bright, brisk comedy, with Jillian Bell leading an irresistible cast that infuses Brittany's story with heart and soul. Brittany Runs A Marathon is a film as entertaining as it is inspirational, the tale of how a woman known for being the life of the party finds real friends—and a real life—by taking control of her herself, one city block at a time.
Director: Paul Downs Colaizzo
Screenwriter: Paul Downs Colaizzo
Producers: Matthew Plouffe, Tobey Maguire, Margot Hand
Executive Producers: Richard Weinberg, Jillian Bell, Paul Downs Colaizzo
Co Producer: Jolian Blevins
Cast: Jillian Bell, Michaela Watkins, Utkarsh Ambudkar, Lil Rel Howery, Micah Stock, Alice Lee
Learn more about Brittany Runs a Marathon on IMDb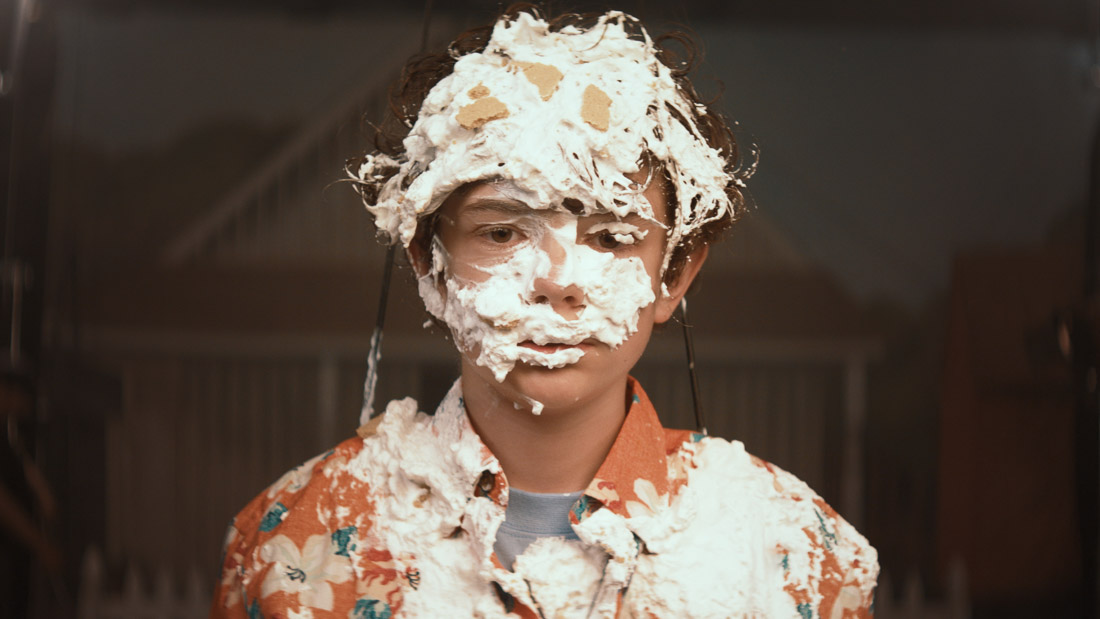 Honey Boy. A child TV star and his ex-rodeo clown father face their stormy past through time and cinema.
This stunning collaboration between screenwriter/star Shia LaBeouf and director Alma Har'el paints a painful yet inspired portrait of growing up. LaBeouf's script dives deep into Otis's psychology to mine uncomfortable truths about the lasting effects of abuse, while Har'el crafts an exciting, stylish film that never loses sight of its warm, heartfelt center. Two outstanding young actors, Lucas Hedges and Noah Jupe, play Otis at different ages, and their intense performances reveal an emotionally raw character driven, simultaneously and paradoxically, by anger and the desire to forgive.
Director: Alma Har'el
Screenwriter: Shia LaBeouf
Producers: Brian Kavanaugh-Jones, Daniela Taplin Lundberg, Anita Gou, Christopher Leggett, Alma Har'el
Executive Producers: Fred Berger, Rafael Marmor, Daniel Crown, Bill Benenson
Cast: Shia LaBeouf, Lucas Hedges, Noah Jupe
Learn more about Honey Boy on IMDb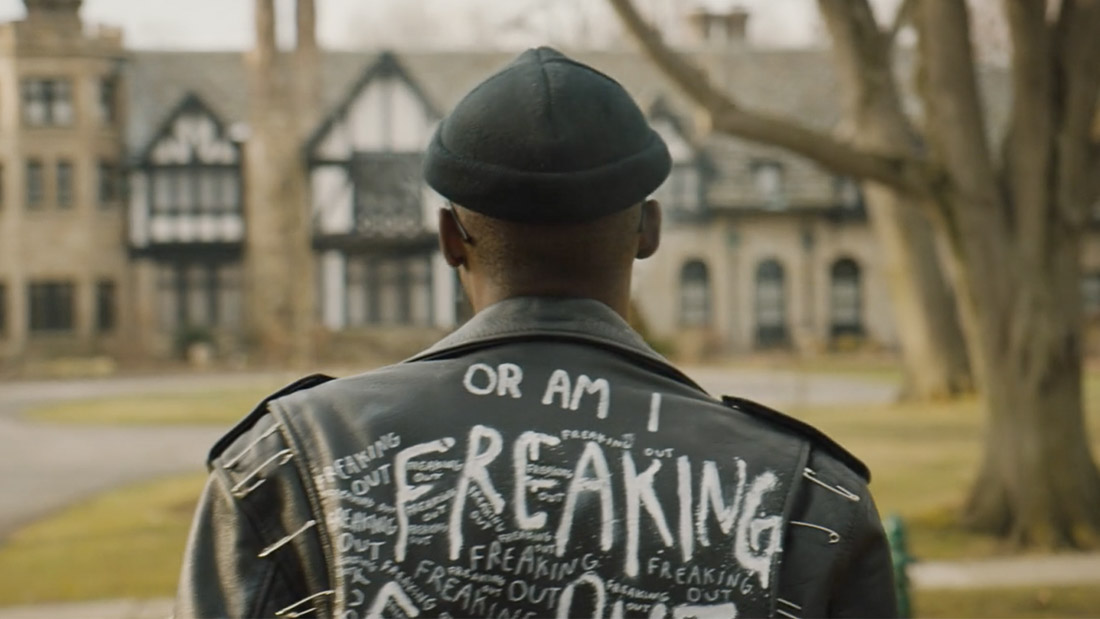 Native Son. In this modern reimagining of Richard Wright's seminal novel, a young African-American man named Bigger Thomas takes a job working for a highly influential Chicago family, a decision that will change the course of his life forever.
A thoroughly contemporary reworking of Richard Wright's 1940 novel, Native Son asserts the story's persistent relevance by bringing its interrogation of fear, violence, race, and circumstance into a critical modern context. The film's enviable creative team includes screenwriter Suzan-Lori Parks (the Pulitzer Prize–winning playwright of Topdog/Underdog); director Rashid Johnson (a renowned visual artist whose practice consistently engages African American history and culture); and Ashton Sanders (teenaged Chiron in Moonlight), who delivers an electrifying performance as one of the most complex, morally convoluted characters in American literature.
Director: Rashid Johnson
Screenwriter: Suzan-Lori Parks
Produced By: Matthew Perniciaro, Michael Sherman
Executive Producer: Stephanie Meurer
Cast: Ashton Sanders, Margaret Qualley, Nick Robinson, KiKi Layne, Bill Camp, Sanaa Lathan
Learn more about Native Son on IMDb
Selah and the Spades. Five factions run the underground life of the prestigious Haldwell boarding school. At the head of the most powerful faction - The Spades - sits Selah Summers. By turns charming and callous, she chooses whom to keep close and whom to cut loose, walking the fine line between being feared and loved.
In her feature debut, writer/director Tayarisha Poe immerses us in a heightened depiction of teenage politics. This searing character study encapsulates just how intoxicating power can be for a teenage girl who acutely feels the threat of being denied it. Exciting newcomer Lovie Simone's performance beautifully embodies both Selah's publicly impeccable command and the internal fears and uncertainty that drive it.
Director: Tayarisha Poe
Screenwriter: Tayarisha Poe
Producers: Lauren McBride, Drew Houpt, Lucas Joaquin, Tayarisha Poe, Jill Ahrens
Executive Producers: Terence Nance, Ben Renzo, Ryan Ahrens, Tony Parker, Derrick Brooks, Michael Finley, Drew Brees, Jenifer Westphal, Julie Parker Benello, Nancy Stephens Rosenthal, Chaz Ebert, Alex Scharfman
Cast: Lovie Simone, Celeste O'Connor, Jharrel Jerome, Gina Torres, Jesse Williams
Learn more about Selah and the Spades on IMDb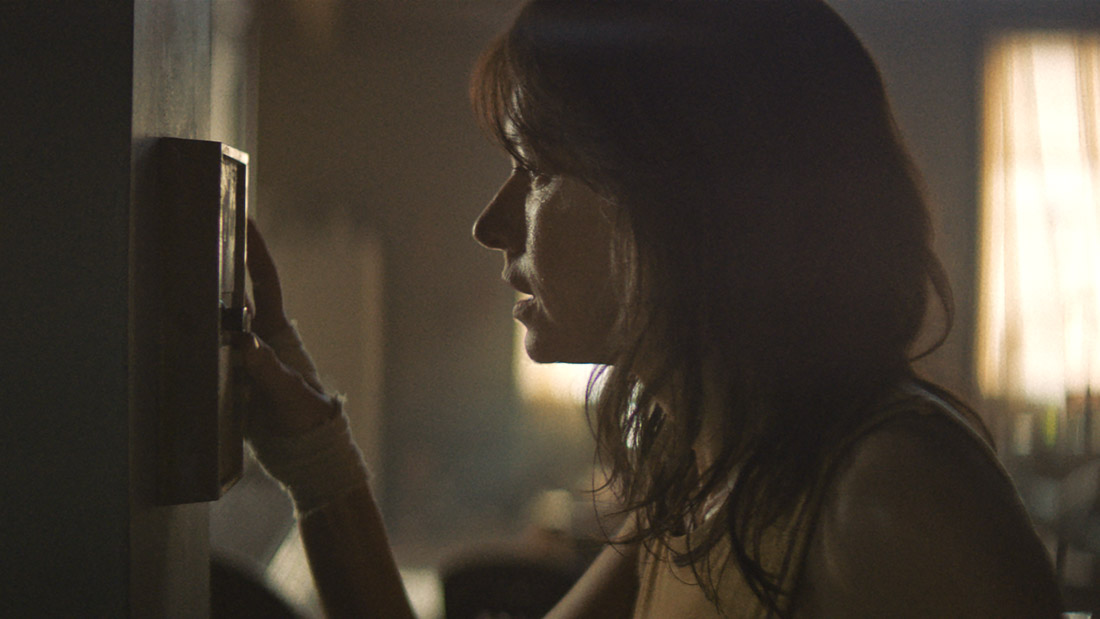 The Wolf Hour. Once a known counterculture figure, June E. Leigh now lives in self-imposed exile in her South Bronx apartment during the incendiary '77 Summer of Sam. When an unseen tormentor begins exploiting June's weaknesses, her insular universe begins to unravel.
With Hitchcockian tautness, writer-director Alistair Banks Griffin flawlessly captures the style and texture of the 1970s and the interior unraveling of a woman who, like her city, is teetering on a knife-edge. Naomi Watts's astonishing performance is that of an antihero racked with paralyzing anxiety. In this eerily resonant allegory for our times, she is, like all of us, weighing her actions in a world on the brink of collapse.
Director: Alistair Banks Griffin
Screenwriter: Alistair Banks Griffin
Producers: Brian Kavanaugh-Jones, Bailey Conway Anglewicz, Bradley Pilz
Co Producer: Ged Dickersin
Learn more about The Wolf Hour on IMDb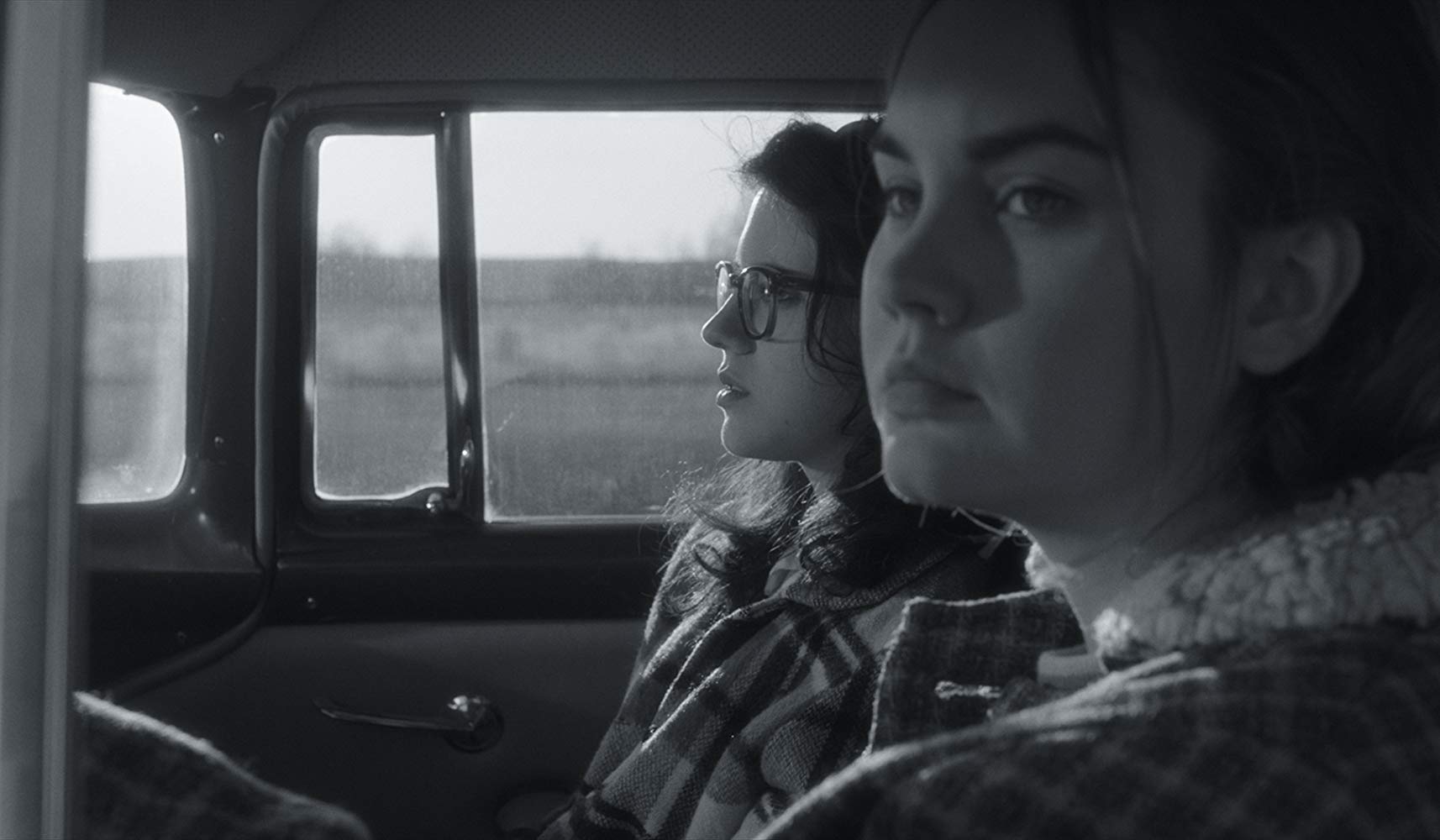 To the Stars. Under small town scrutiny, a withdrawn farmer's daughter forges an intimate friendship with a worldly but reckless new girl in 1960s Oklahoma.
Director: Martha Stephens
Screenwriter: Shannon Bradley-Colleary
Producers: Kristin Mann, Laura D. Smith, Erik Rommesmo
Cast: Kara Hayward, Liana Liberato, Jordana Spiro, Shea Whigham, Malin Akerman, Tony Hale
Learn more about To the Stars on IMDb
The annual Sundance Film Festival program includes dramatic and documentary features and short films; series and episodic content; and New Frontier, showcasing emerging media in the form of multimedia installations, performances, and films. The Festival also hosts daily filmmaker conversations, panel discussions, and live music events.
Since 1985, hundreds of films that have launched at the Festival have gained critical recognition and acclaim, reaching new audiences worldwide.
For additional information about the 2019 Sundance Film Festival, visit sundance.org/festivals/sundance-film-festival